Whether or not you actually make it to the slopes this winter, Perfect Moment's latest range of Merino wool ski apparel is perfect both on-piste and off.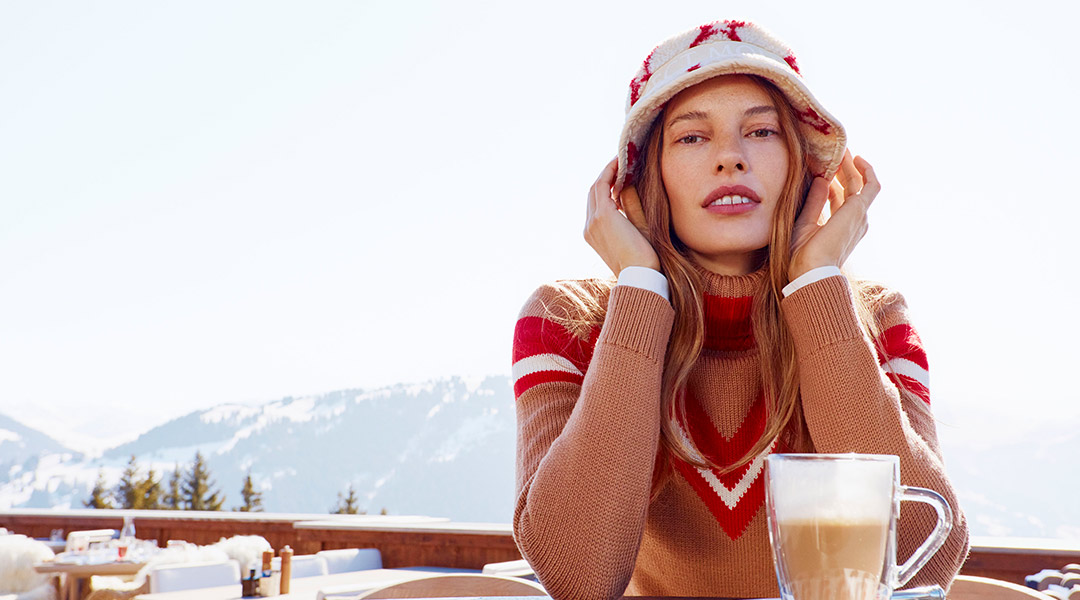 Luxury performance-driven skiwear brand Perfect Moment reunites with The Woolmark Company to release 42 new Merino wool styles - certified by The Woolmark Company - which fuse fashion and function.
Perfect Moment has always used the best-quality materials to create its collections - high performance and function are central to the design of each piece, in addition to cutting-edge fashion and style. No stranger to Merino wool, the natural fibre forms a signature part of Perfect Moment's winter collection, not only loved for its breathability and superior warmth benefits but it's moisture-wicking and odour resistance too. Now, each piece of Merino wool knitwear has been accredited with the Woolmark stamp of approval, passing independent testing for quality assurance and recognising each garment has been made with longevity and natural performance in mind.
Merino wool skiwear

Sourcing the finest technical yarn from Woolmark licensee Sudwolle, Perfect Moment's knitwear - including jumpers, jumpsuits, leggings and base-layers - delivers the ultimate in next-to-skin softness without comprising performance.
The Woolmark Company has worked closely with Perfect Moment to expand the brand's outer-wear range, sourcing technical Merino wool woven fabric for jackets and ski suits that is resistant to both wind and rain to protect the wearer from the elements and when blended with recycled polyester enhances both durability and protection to the wearer in frostier conditions.
"Perfect Moment is pleased to continue its partnership with The Woolmark Company, showcasing our values; premium materials that are fashionable and functional," says Perfect Moment Creative Director Jane Gottschalk. "The technical Merino wool woven fabric in the AW22 collection is all certified by The Woolmark Company, taking that winter chill off the mountain with the new range of jumpers, outerwear and accessories."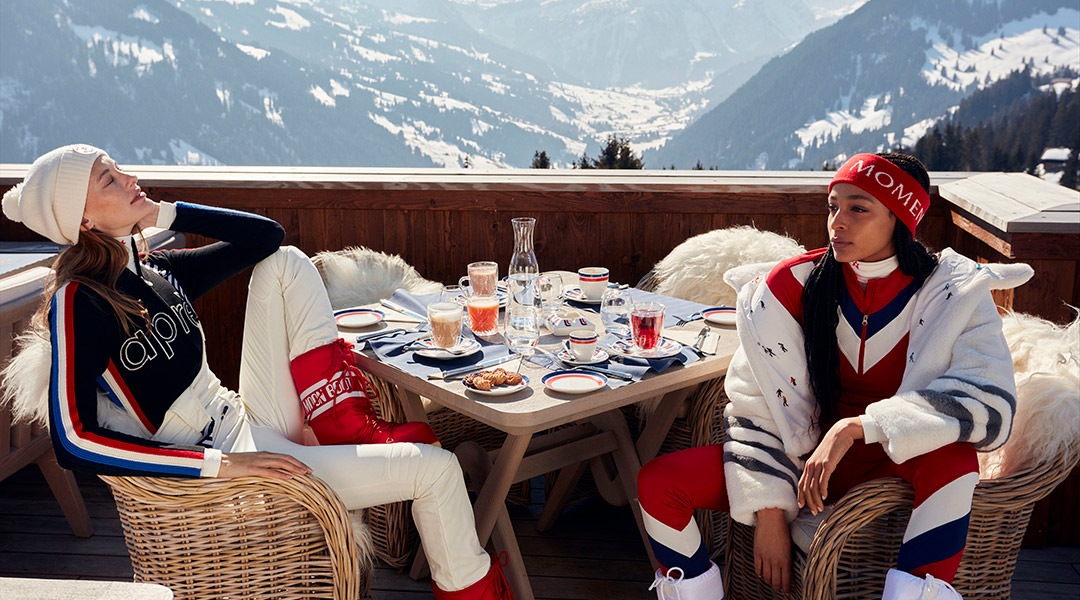 3 reasons to choose Merino wool for the snow
The original performance and eco fibre, Merino wool has long been used on ski slopes across the world. Here's the top 3 reasons why Merino wool makes the best snow clothes.
An active fibre, Merino wool breathes with you and its superior thermoregulating and moisture-wicking properties keep you warm and dry as the snow falls.
Merino wool's odour resistance means your base-layers and wool socks can be worn for multiple days before needing a wash, saving you luggage space and awkward glances apres-ski.
Layer-up with Merino wool base-, mid- and outer-layers – combined with Merino wool socks and beanies – for the foundation of comfort and warmth.
Shop the Perfect Moment x Woolmark collection here.
Layers of performance
Bénéfique pour les moutons, idéale pour vous. Que vous choisissiez une couche de base, une couche intermédiaire ou une couche extérieure - ou une combinaison des trois - pour votre prochaine aventure, vous savez que vous pouvez compter sur la laine mérinos.
Couches de base
Couches de base
Que ce soit pour se rafraîchir par temps chaud ou pour lutter contre le froid dans les climats plus froids, les couches de base constituent une enveloppe intérieure protectrice entre le corps et l'environnement. En été, les couches de base absorbent la vapeur d'eau pour favoriser le refroidissement par évaporation. En hiver, elles fournissent une couche d'isolation supplémentaire.
Couches intermédiaires
Couches intermédiaires
Les couches intermédiaires en mérinos protègent du froid, mais respirent avec votre corps pour éviter d'avoir chaud sous le col. La capacité de la laine mérinos à absorber l'humidité créée par le corps et à l'éliminer à l'extérieur garantit au porteur du vêtement les meilleures conditions microclimatiques possibles.
Couches extérieures
Couches extérieures
Laine 100 % mérinos qui résiste au vent, à la pluie, aux UV et aux flammes : c'est la puissance du mérinos. Les couches extérieures en laine mérinos offrent une protection ultime, quels que soient les éléments, des profondeurs des vallées jusqu'à la montagne.