---
One of the most important things for expectant mothers is to keep comfortable, particularly during sleep when temperatures can fluctuate and heightened sensitivity can make synthetic fibres feel like sandpaper. Choosing the right pair of pyjamas and sleepwear can make the difference between a deep, relaxing rest and a night made up of broken sleep. This may sound like a challenge. But it's a challenge that can be easily addressed with a wonderful fibre such as Merino wool.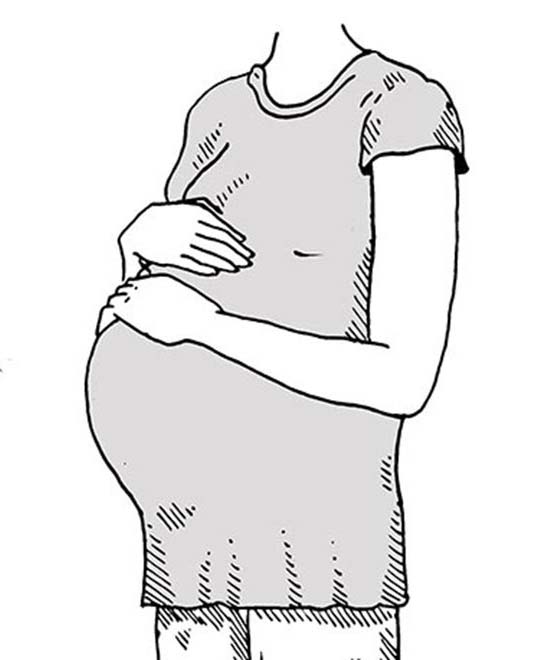 Illustration: Barry Allen Patenaude
Comfort and relaxation
Getting a good night's sleep is important to maintaining a healthy mind and body, particularly so for women and their unborn baby. Merino wool is perfect for creating sleepwear that is soft and luxurious against the skin. Merino wool fibres are incredibly fine, almost one-tenth the width of human hair and feels softer than most synthetics.
This fineness also translates into lightweight fabrics that don't restrict the body or feel tight against the skin – an important detail as the body changes to accommodate the growth of a new baby. Pyjamas made from Merino are anti-static. So despite its lightness and ultra-fine feel Merino wool sleepwear doesn't cling.
Breathable
Regulating body temperature is integral to a good night's sleep and this is made even harder during pregnancy as hormones become active and weight begins to change. But Merino wool is unique in that it reacts to the body, helping to maintain the optimum temperature all night long.
Despite it's lightweight feel, Merino is known for its wonderful thermal properties and in winter protects the body from the cold. This is achieved by Merino's natural crimp that traps heat air pockets between the fibres. In the summer, Merino's moisture absorbency wicks sweat away from the body, creating an evaporation system that helps cool the body down in the process.
Gentle on the skin
Expecting mothers can often find they become increasingly sensitive to allergens or that existing skin irritations can become exacerbated as pregnancy progresses. This is completely normal and often fixes itself, but there are ways to manage symptoms as they happen.
For expecting mothers experiencing sensitive skin including eczema or psoriasis, pyjamas made from superfine Merino wool can provide relief from itching as well as help keep the condition under control.
Discover more about why superfine Merino wool is good for skin in The Woolmark Company's latest clinical studies.
Machine washable
Lastly, Merino wool remains one of the most resilient fabrics around. With most garments now pre-shrunk, Merino wool sleepwear can be thrown straight into the washing machine on a standard cycle without fear of shrinking or losing its shape.