---
We've partnered with Vivobarefoot to harness the natural performance benefits of Merino wool with the best bare-footwear designers on the planet to bring you shoes that let your feet do what nature intended them to do.
Launching wool for the first time across popular Primus Knit and Magna Trail styles, Vivobarefoot is using Merino wool as part of its new eco-material strategy to only use natural, recycled and bio materials for all new products.
The new range of super-natural footwear allows feet to move, breathe and perform with every step in a way that synthetic or petroleum based shoes cannot.
To create these barefoot shoes, the Merino wool fibre is combined with Tencel™ (eucalyptus tree) into a knitted sock, and finished off with a wild hide leather upper and natural rubber sole to allow your feet to do what they were naturally designed to do — be feet.
The lifestyle sneaker and hiking/ trail running shoes are now available for men, women and and children.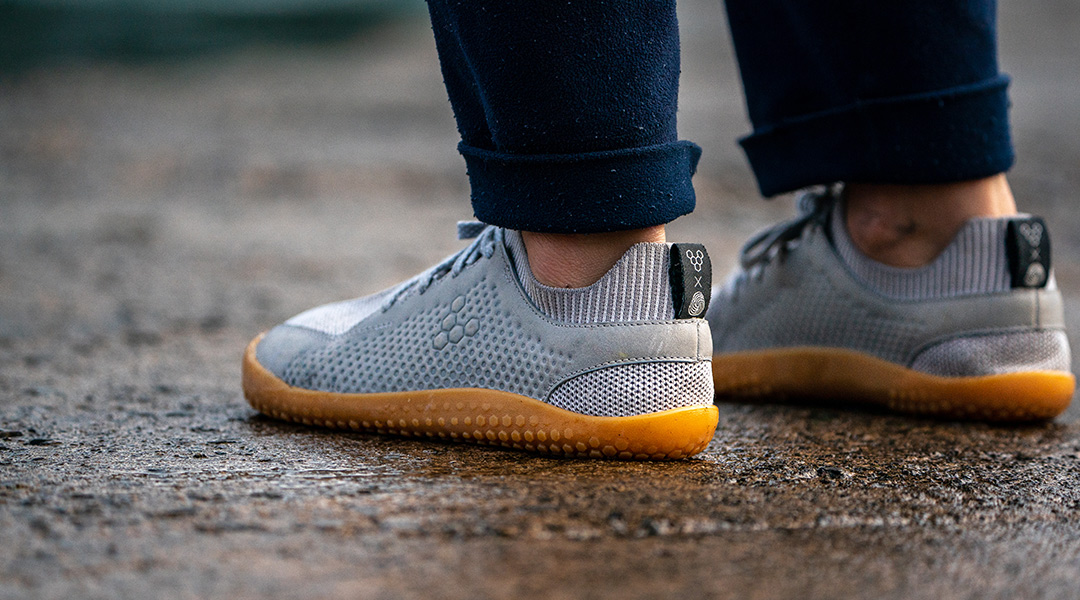 In contrast to synthetics, Merino wool is an active fibre that reacts to changes in body temperature. It does an amazing job with temperature control, helping your feet stay warm when the weather is cold, and cool when the weather is hot.
Merino wool deals with sweat and odour really well. In contrast to synthetics, Merino wool can absorb moisture vapour which means less sweat on your skin. Merino wool even absorbs the odour molecules from sweat, which are only released upon washing.
Merino wool is one of the most breathable fibres. Wool fibres can absorb large quantities of moisture vapour then move it away to evaporate into the air.
Naturally elastic, Merino wool is key for the shoe to move in a dynamic way with the foot as the natural elasticity helps Merino wool shoes stretch with your feet, yet return to their original shape.
When wearing your shoes barefoot (with no socks), Merino wool is soft on the skin and you have the benefit in knowing that what is against your skin is 100% natural.
Vivobarefoot is B Corporation™ Certified


Vivobarefoot has recently been recognised as a B Corporation™ Certified business. B Corp(™) are for-profit companies that use the power of business to build a more inclusive and sustainable economy. Companies in the B Corp community meet the highest verified standards of social and environmental performance, transparency and accountability.
"We are far from perfect, but we are committed and excited to take further steps on our long-term sustainability journey towards the goal of creating fully sustainable shoes, that are healthier for you and healthier for the planet. We are always searching for better materials and using the three new material groups as a focus helps us position the right materials in the right place to deliver the performance, durability and ultimately to have as little impact as possible," said Vivobarefoot Co-Founder and Design Director Asher Clark.
"The combination of the Merino wool, which is an engineered knit against the skin for amazing thermal regulation was teamed up with Tencel, made from eucalyptus tree pulp fiber as the top layer that helps enhance the durability and overall life span of the shoe while keeping things natural."
Woolmark-certified


Tested and certified through the Woolmark Certification Program, the Vivobarefoot Merino wool shoes have been rigorously tested to ensure durability and quality and are proudly adorned with the Wool Blend Performance certification mark.
About Vivobarefoot


Vivobarefoot is a leading global barefoot shoe company who are at the forefront of sustainable footwear innovation; they are on a mission to find the highest quality materials that regenerate nature and your feet.



Découvrez les derniers looks