Prada Linea Rossa chooses Australian Merino wool for their Fall/Winter 2023 performance-focused collection.
Prada Linea Rossa's latest Fall/Winter 2023 collection harnesses the natural benefits of wool for performance. The wool fibre's natural qualities lend a host of benefits to the collection, from natural breathability to elasticity, thermoregulation and more.
With innovative and multi-functional wool-rich materials, the latest collection cements a strong bond between fashion and performance. A selection of 5 garments underwent rigorous testing through the Woolmark certification process to ensure enduring excellence, signified by the iconic Woolmark logo.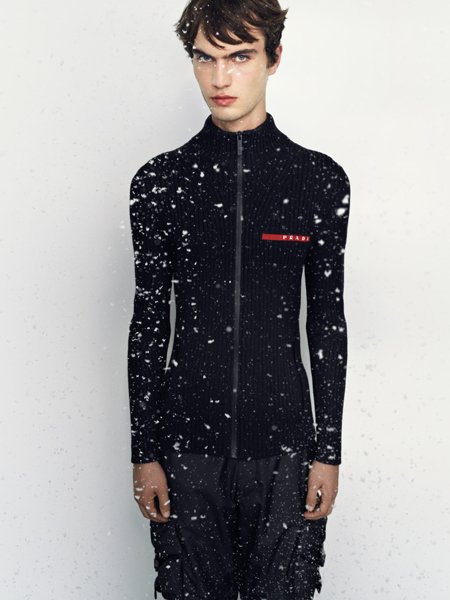 Four of the selected garments were crafted with 100% wool, including a zipped sweater, trousers, a neck warmer and beanie. The fifth garment, a pile fleece jacket, consists of a wool-rich blend. The garments feature innovative treatments, from dyeing to finishing, exploring the combination of wool yarn with chlorine-free colours along with finishes to improve elasticity that reflect the needs of movement-intense wear.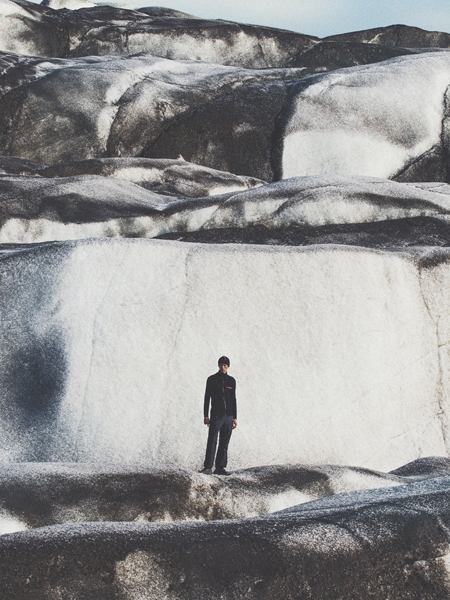 Engineered for the everchanging needs of modern life, the collection fuses wool's natural performance qualities with innovative enhancements for comfort, wearability and performance, reinforcing wool as a natural fibre for the future of performance wear.