---
Iffley Road has a cracking founding story. A brainchild of husband and wife duo Bill Byrne and Claire Kent, Iffley Road set out to not only become a running brand which makes clothes that are both technical and stylish, but went the extra mile – the clothing had to be produced as sustainably as possible.
"We wanted to create something completely different. Sportswear that looked sharp and felt wonderful to wear, but didn't compromise on technical performance," said Byrne.
Named after the Oxford track where Roger Bannister, full time doctor and part-time athlete, ran the first sub four-minute mile, Iffley Road aimed to follow in Roger's footsteps of re-writing sporting history.
With the brand idea firmly on its feet, in 2012, as London was hosting the Olympics, Byrne and Kent gave up the security of their day jobs and started work on Iffley Road.
Natural, renewable and biodegradable, Merino wool is not only the conscious choice for those looking to reduce their impact on the earth, the performance benefits far out-run synthetic competitors and is why it's the fibre of choice for Iffley Road.
Perfect for base-layers, Merino wool naturally wicks sweat away from the skin, regulates body temperature in all conditions and has excellent odour resistance properties. Using innovations such as seamless knitting technology and body mapping for ventilation, Merino wool base-layers made with 17.5 micron Australian Merino wool have become a sought after staple of Iffley Road's offering.
"As runners ourselves we love the warmth and softness of Merino – you can't beat it."
Iffley Road hit its stride in 2015, expanding its range considerably to include waterproof jackets, Merino tops, beanies and leggings. The materials are simple and high quality - a variety of piques in different weights and fibres, with the winter ones entirely Merino wool.
Sourcing Merino wool from Tollegno 1900, one of Italy's leading specialist wool mills, Iffley Road found the supply chain they were looking for. Tollegno 1900 is the only wool mill in the world that has EMAS (Eco-Management System) environmental certification and sources wool exclusively from Tasmania, Australia.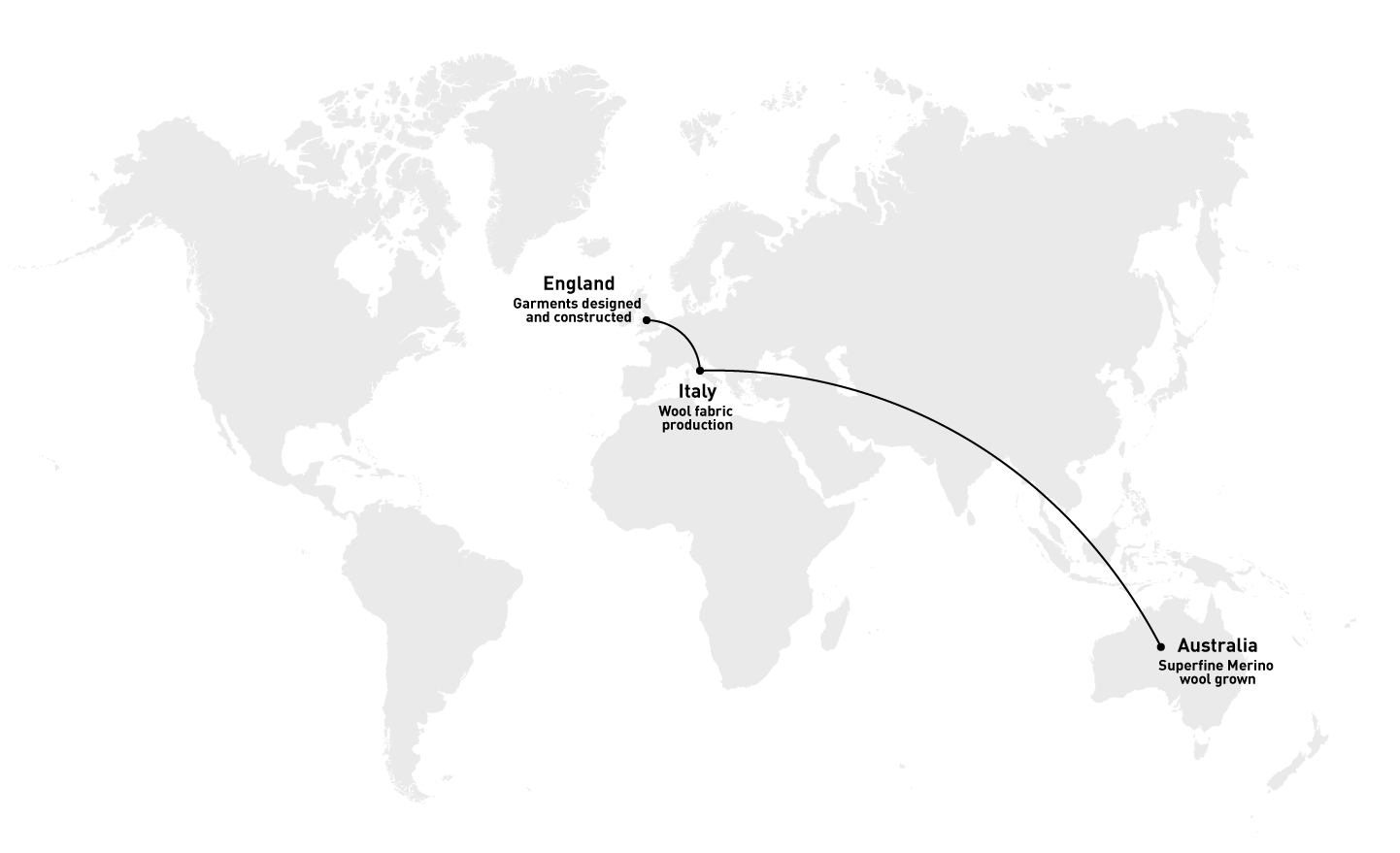 Continuing to push the technical benefits of the brand's offering, Iffley Road launched the Malvern Merino base-layer made from an innovative Merino wool yarn that is machine washable wool and extremely soft. Combining traditional British knitwear craftsmanship with Italian skills in woollen yarn production and Australian expertise in wool production, the Malvern Merino base-layer is a triumph of specialisation.