From the office to the gym, Au Natural's Merino wool underwear provide superior comfort and functional, stylish intimates for every occasion.
Naturally breathable
Merino wool is one of the most breathable fibres. Wool fibres can absorb large quantities of moisture vapour then move it away to evaporate into the air.
Naturally durable
Merino wool fabric is the ideal choice for durable underwear that lasts.
Odour resistant
Absorbing and locking away odours from sweat, only to be released upon washing, is one of Merino wool's many natural benefits.
Au Natural believes that underwear should be simple – invest in fewer, high-quality pairs that last longer and help you to feel confident every day.
Au Natural's Merino wool underwear streamlines the top drawer with their ultimate versatility and natural benefits. Bridging the gap between style, comfort and wearability, Au Natural's latest Merino wool underwear ensures comfort across all activities, from the office to the gym and beyond.
After surveying hundreds of other women, the founders of Au Natural – sisters Christina Vilicich, Erika Sliwak and Rebecca Sliwak – discovered that standard underwear options aren't designed for comfort and versatile wear.
Enter Merino wool, nature's performance fibre. Tapping Mother Nature for an innately soft and versatile solution, Merino wool is Au Natural's gamechanger.
Harnessing the natural benefits of the wool fibre – including breathability, durability and odour resistance – Au Natural partnered with The Woolmark Company to develop Merino wool underwear that provide all-day comfort across many activities.
The partnership between Au Natural and The Woolmark Company developed underwear that are the pinnacle comfort and the height of intimates design technology.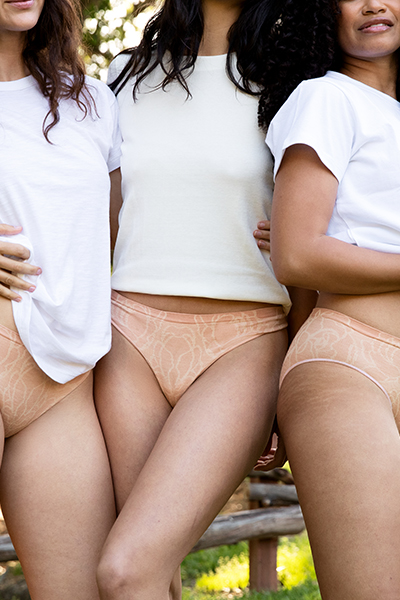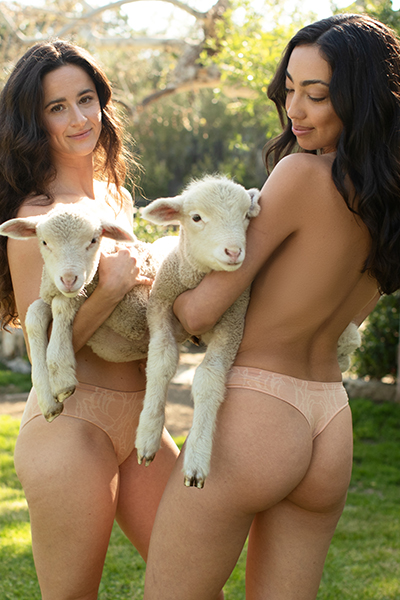 Inspired by classic lace designs but reworked in seamless jacquard Merino wool fabric, the partnership pairs ultrafine Merino wool blended yarn from leading spinner, Südwolle, with research and testing from innovative knit designers, Studio Eva x Carola, as well as expert input from The Woolmark Company's technical team. The result is stylish and dependable underwear for the modern woman:
"We wanted a long-lasting, high-quality underwear solution that still made us feel sexy," the founders agreed. "Pairing Merino wool with the latest knitting machine technology was the key to updating this underwear classic."
The first Woolmark-certified underwear in the US, guaranteeing quality assurance, Au Natural's Merino wool underwear are a modern update to women's intimate apparel for a stylish investment in a high-quality, long-lasting solution. From the office to the gym, Au Natural's Merino wool underwear has you covered.
Discover Au Natural's Merino wool underwear, available online and at various pop-up events in New York City.