---
Have a new sofa that you need to choose fabric for or perhaps some old dining chairs that need an update? Choosing upholstery can be overwhelming when you are considering pattern, texture, resilience and how you'll care for it. Merino wool is a naturally very hard-wearing product but that doesn't mean you have to compromise on style. The styles and colour options available with Merino wool are vast. Read on about the possibilities open to you when you choose wool upholstery.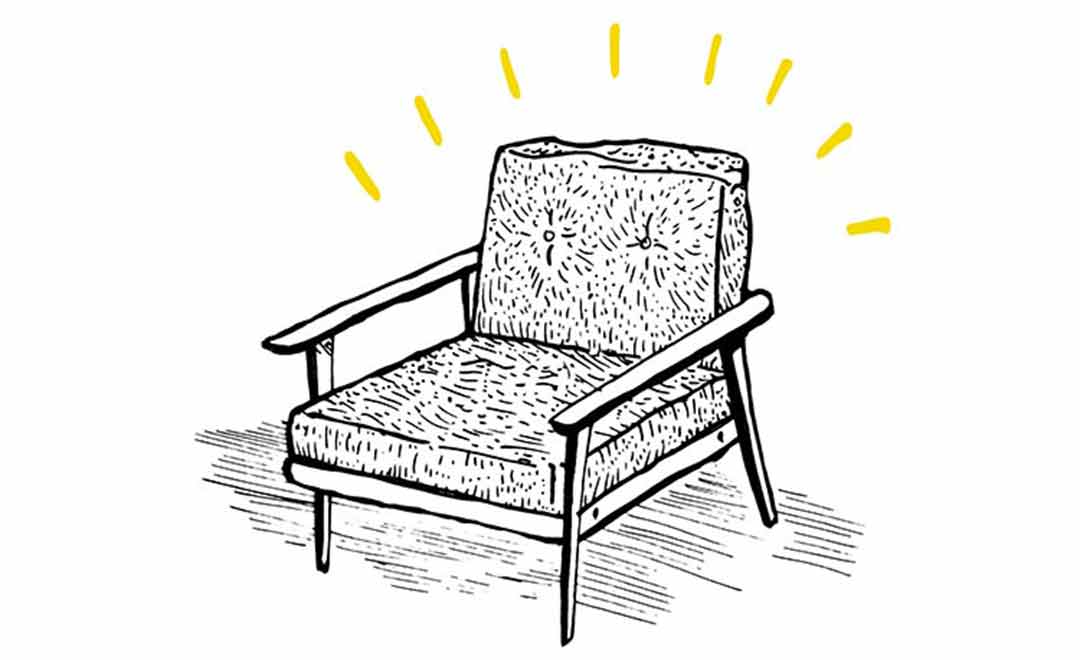 Illustration: Barry Allen Patenaude
Endless options
Where once wool fabrics were seen mostly featuring a tartan pattern, product innovation now means wool can be coloured and treated in a plethora of highly technical ways to achieve a multitude of colours, textures and weaves. Whether you want a slick, modern and minimalist look or a range of rich textures and colours you will be able to find wool fabrics and textiles to suit you style.
Resilient
Natural Merino wool fibres are incredibly resilient thanks to their crimped appearance which springs back into shape easily even after being sat on for long periods. So, couches or chairs covered with wool upholstery will tend to stay looking luxurious for many years without wrinkling, creasing or compressing.
Easy to care for
A natural protective coating on Merino wool fibres helps prevent staining and its anti-static properties prevent dust from gathering. Plus, it's safe to put most Merino wool in the washing machine or tumble dryer saving time and effort on hand-washing and air-drying. This of course is an excellent advantage only if you have removable upholstery. So consider having your sofa cushion covers made with zippers or buttons that allow for easy removable. That way, dirt and spills can be easily fixed by removing the cover, turning inside out and washing in the machine using a gentle wool wash.
Looks and feels luxurious long term
Modern innovations mean that wool is very fine and soft. The flexible, coil-like fibres in Merino wool make it soft to touch, with a natural elasticity that stretches easily under pressure, making it comfortable to sit or lie on. Tailors and upholsterers love working with it because it handles very well, won't fray and does not crease.
Good for the environment

Merino wool is a naturally produced fibre grown by Australian sheep. All that it requires to grow it is air, grass and water for the sheep and because it is produced year-round it's a completely renewable product. Better still, its biodegradable and, when disposed of, adds nutrients back into the earth's soil as it decomposes so you can choose wool upholstery comfortably and knowing that you are making an environmentally friendly choice.