---
A new throw rug or blanket is a simple and effective way to update an interior space but once you start looking it's clear there are a wide range of types to choose from and factors to consider aside from just the way it looks.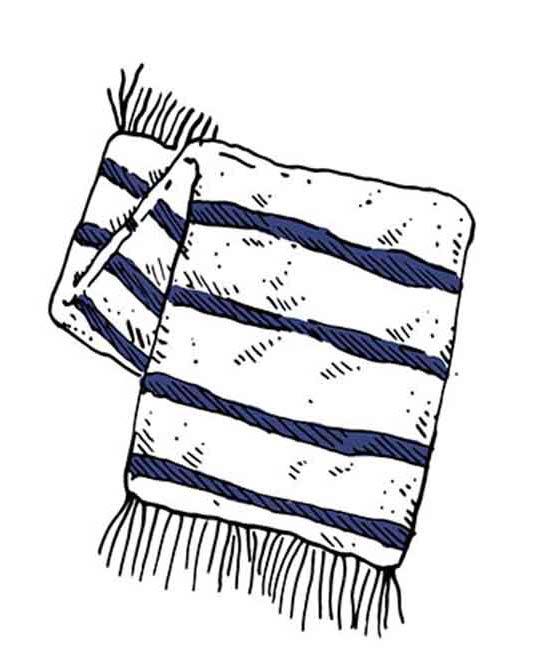 Illustration: Barry Allen Patenaude
It should keep you warm but not hot
Merino wool, unlike synthetic fabrics, is an active fibre that's able to adapt to your changing body temperature. So, it will help keep you warm on a cold winters night without causing you to overheat.
It should be easy to look after
Inevitably your throw will become victim to spills and dirt. Whether it's thrown over the edge of a sofa, on the end of the bed or you take it with you on the plane you'll want to be able to wash it easily. Thankfully most Merino wool throws can be both machine-washed and tumble dried. Merino wool fibres are also naturally stain resistant thanks to an outer layer that prevents absorption of stains.
It should great for the long term
The fibres in Merino wool act like a coiled spring that bounces back into shape after stretching or bending. So, it doesn't matter if your throw gets accidentally shoved in a corner for a few days, or spends the summer jammed in a drawer, it will bounce back, unwrinkled and look like new.
It should feel great from the first day until the last
There's nothing less desirable than a slippery, clingy or scratchy throw. Merino wool throws are made of very fine fibres that bend easily and feel soft and gentle to touch. Merino wool is also static-resistant so it won't cling to your body and dirt will tend not to stick to it.
It should be environmentally friendly
Wool is a completely natural fibre, produced year-round by Australian Merino sheep using just water, grass and air, making it an entirely safe and renewable resource. When disposed of it will also decompose naturally and actually add nutrients back into the soil so you can feel comfortable knowing you are making a sustainable and biodegradable choice when you choose a woollen throw.
You should be able to choose any colour, pattern or style
Prefer a traditional tartan, a single coloured throw or a bold, graphic pattern? Or perhaps you're looking for a chunky cable style knot or a lightweight weave? The options are almost endless when it comes to choosing a colour, pattern or style for a throw made from Merino wool.