---
Whether focused on environmental issues or exploring personal topics, natural fibres are increasingly being used as a medium for contemporary artists. We highlight seven of the best to help inspire your next project.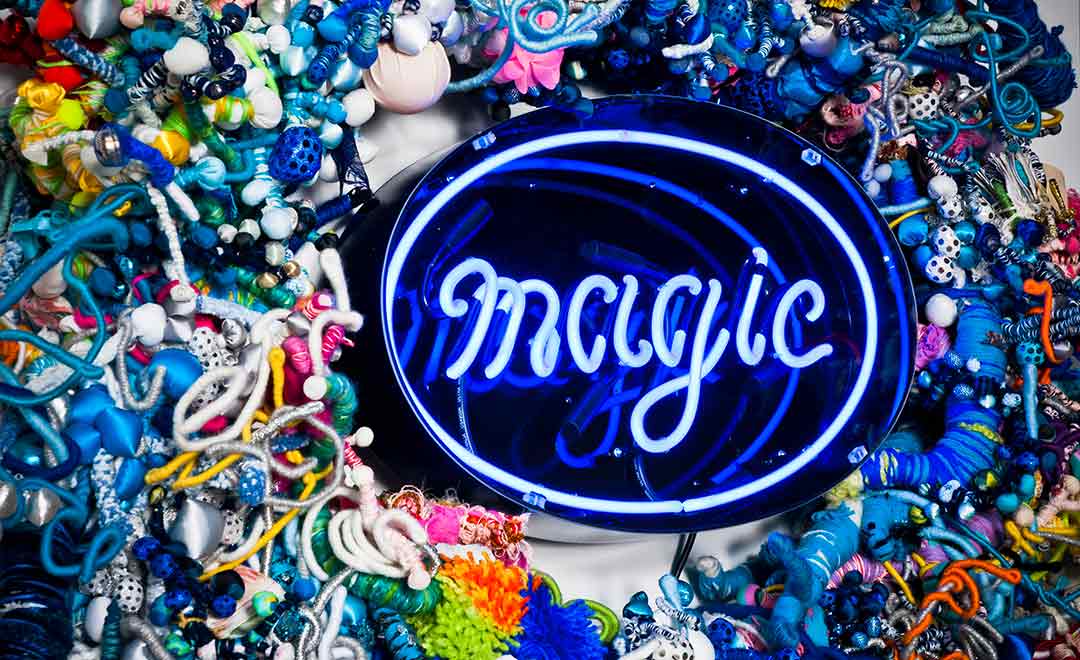 1. HIROMI TANGO
Japanese-born, Australian-based artist Hiromi Tango works across a broad range of mediums for her performance and installation-based works and one of those key materials used is wool. Tango uses it colourfully, and often chaotically, for her deeply personal, narrative style pieces. 'Untangle you', a work from 2009, part of her Hiromi Hotel series, is dedicated to a loved one who sent her a bag of tangled, hand spun and hand-dyed wool. The artist describes the process of untangling the wool, sent by her friend, as an emotional process that assisted in untangling her own emotions.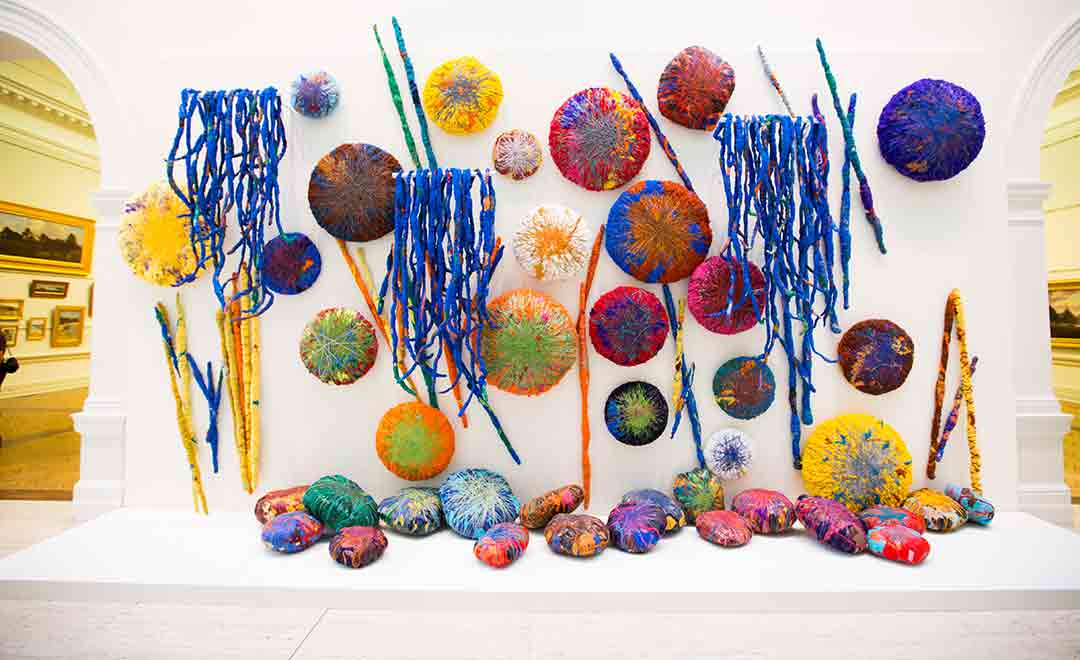 2. SHEILA HICKS
Sheila Hicks has a career that spans more than five decades with work across a range of mediums and disciplines. But, while working in South America, the American-born now Paris-based artist began to describe herself as a fibre artist. Her tapestries now hang in the collections of esteemed institutions such as the Metropolitan Museum of Art in New York and the Musée des Arts Décoratifs and Centre Georges Pompidou in Paris. Hicks describes her often large-scale sculptures, made from various textiles including wool, as 'unbiased weaves' and 'dancing strands'. From July, Hicks' work will be on display as part of a major retrospective at the Palais de Tokyo, Paris.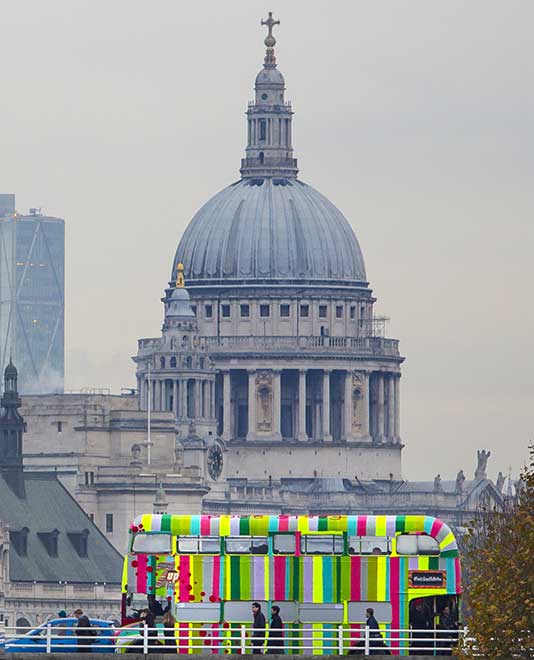 3. MAGDA SAYEG
If you've ever seen a tree or a trolley or even a bus covered in knitted yarn, you have Magda Sayeg to thank for the pop of colourful craft. Considered the founder of yarn bombing, Sayeg's decade-long career has been marked by well-publicised projects with companies including Comme des Garcons, Mini Cooper, Gap and Smart Car. In addition to the public sphere, where her works pop up in unexpected places, Sayeg's creations have been showcased in exhibitions at Milan's Triennale Design Museum, Le M.U.R. in Paris, and the National Gallery of Australia. "My passion is with the material," says Sayeg. "I love displacing handmade, mostly knitted material in environments where it seemingly doesn't belong… only to discover that they can co-exist quite harmoniously."
4. CLAUDY JONGSTRA
Dutch artist Claudy Jongstra works with architects and other clients from all over the world to create large-scale felt works by weaving and spinning wool. Inspired by nature and using strictly raw materials her works focus on craft-like methods. Her studio even has its own flock of sheep from which she sources the wool. Jongstra's works are featured at the Victoria & Albert Museum in London, the Stedelijk Museum in Amsterdam, and the Museum of Modern Art in New York. Learn more about Jongstra's work in our in-depth profile.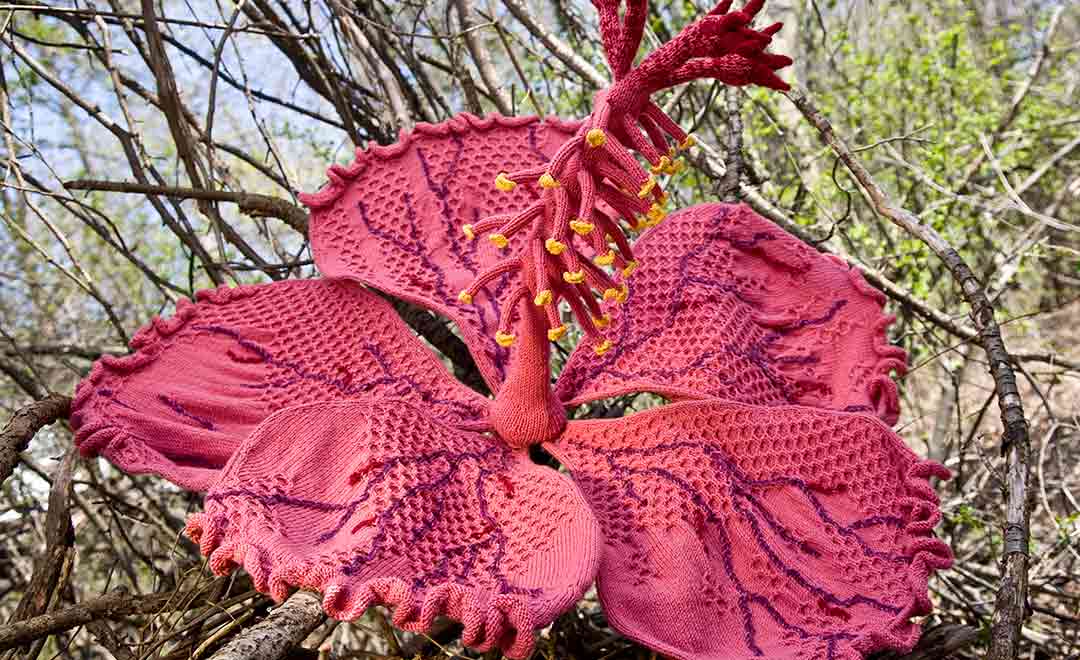 5. TATYANA YANISHEVSKY
An artist and technologist hailing from Providence, Rhode Island, Tatyana Yanishevsky is perhaps best known for her series of knitted plants titled 'The Knit Garden'. An ongoing body of working featuring anatomically correct flowers and plants, each piece is handcrafted from different fibres and stitches so as to capture the unique textures and forms within the plant kingdom.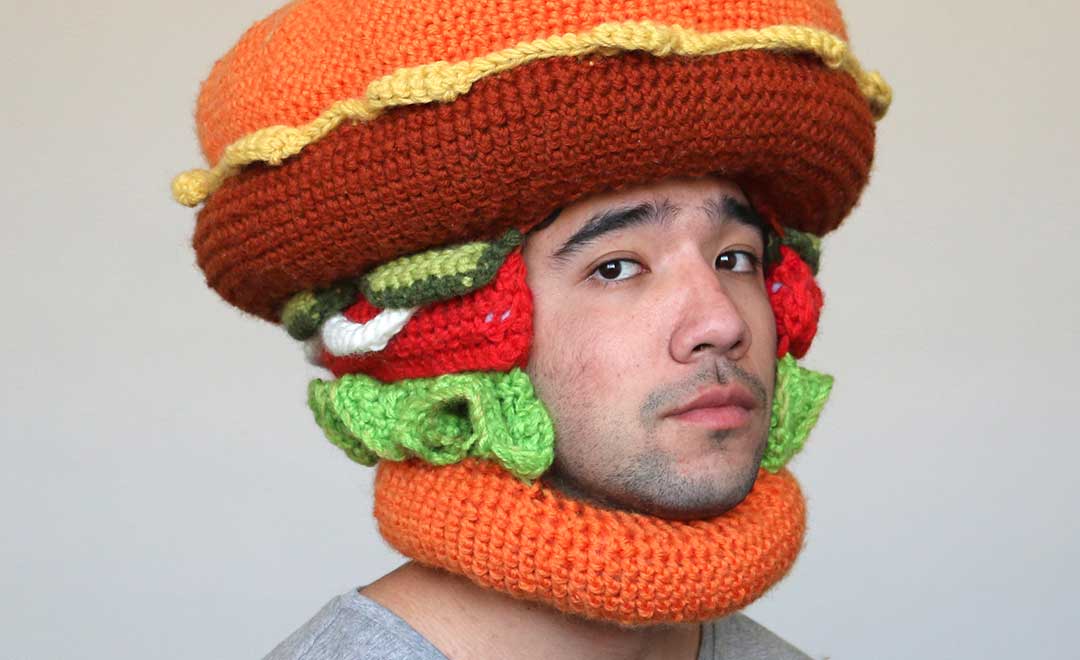 6. PHIL FERGUSON
Less than two years ago, young Melbournian Phil Ferguson began creating food-themed wool crochet hats and posting them on his Instagram account @ChilliPhilly "as a way of connecting and making new friends". Now, his following is almost 150,000, he has been published in the Huffington Post and BBC, and his work has been exhibited at Sydney's Michael Reid Gallery. The contrast of his drab facial expressions on Instagram with the oversized and colourful food shaped creations made from wool make Ferguson's works hilarious and purely joy-inducing.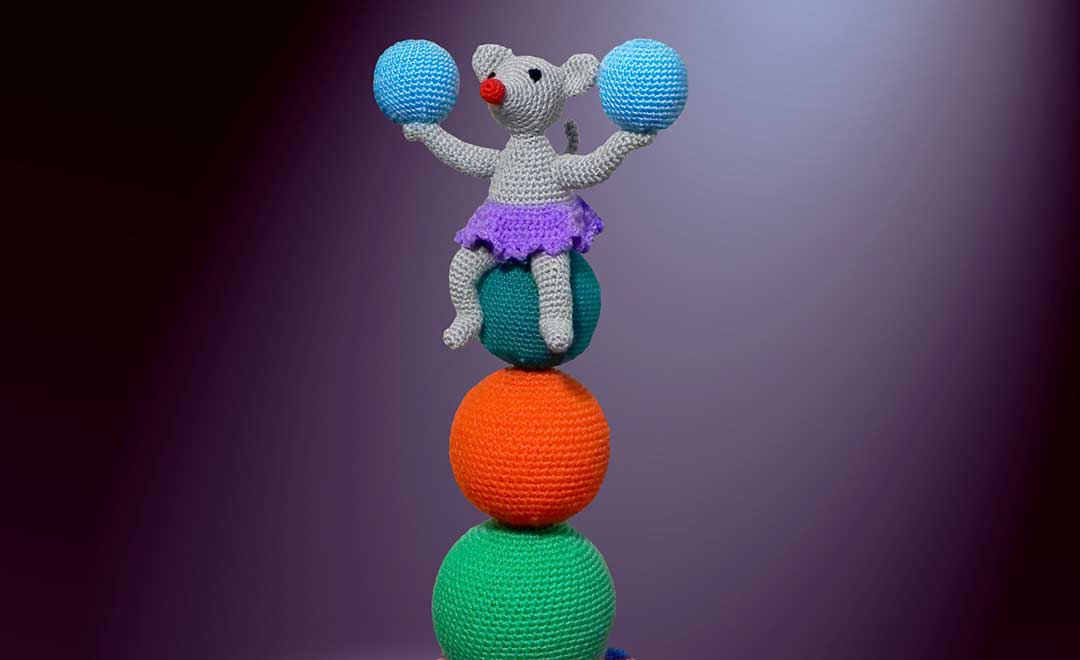 7. PATRICIA WALLER
Artist Patricia Waller has been working for many years with crochet as her medium, exploring a host of unlikely and unexpected themes. By disguising highly explosive topics, such as violence and deadly animals like tigers and crocodiles, with the quaint nature of knitting, Waller shrewdly captures the viewer's attention. The artist's work has been showcased in exhibitions in Switzerland, Germany, China and Japan.