---
By pushing the boundaries of wool's natural properties, the pair behind Solidwool helped to revive the fortunes of one of England's traditional wool manufacturing towns, writes Mitchell Oakley Smith.
In the years since the rapid rise of China's manufacturing sophistication, many traditional wool milling cities around the world have faced the challenge of remaining competitive in an increasingly fraught marketplace. This is perhaps nowhere more evident than in Buckfastleigh, a small town in Devon, in the south west of England, where the decline of its local wool processing industry saw the heart of the town diminish, too. "We began with a place-specific question," says Justin Floyd who, with his partner, Hannah, was dismayed with the disappearing sense of community in Buckfastleigh. "Could we find a way of working with wool that may be able to bring some manufacturing work back to this town?" What the couple quickly realised that, while possible, the resources and price-scaling of the world's new manufacturing hubs meant that they must find a new way of working with the natural fibre.
In the process of research and experimentation, the pair discovered that the fleeces of the hill-farmed breeds of sheep local to the area had come to be considered as by-products of the industry, no longer competitive for fine wool apparel in the same way as Australian Merino wool. "We had a wool, and now had to find a use for it as we embarked on a process of working with these coarser, rougher fibres in new ways," adds Floyd. In 2013, Solidwool was born: a solid, unique composite material ("Think fibreglass, but wool") used for furniture, interior d esign finishes and homewares.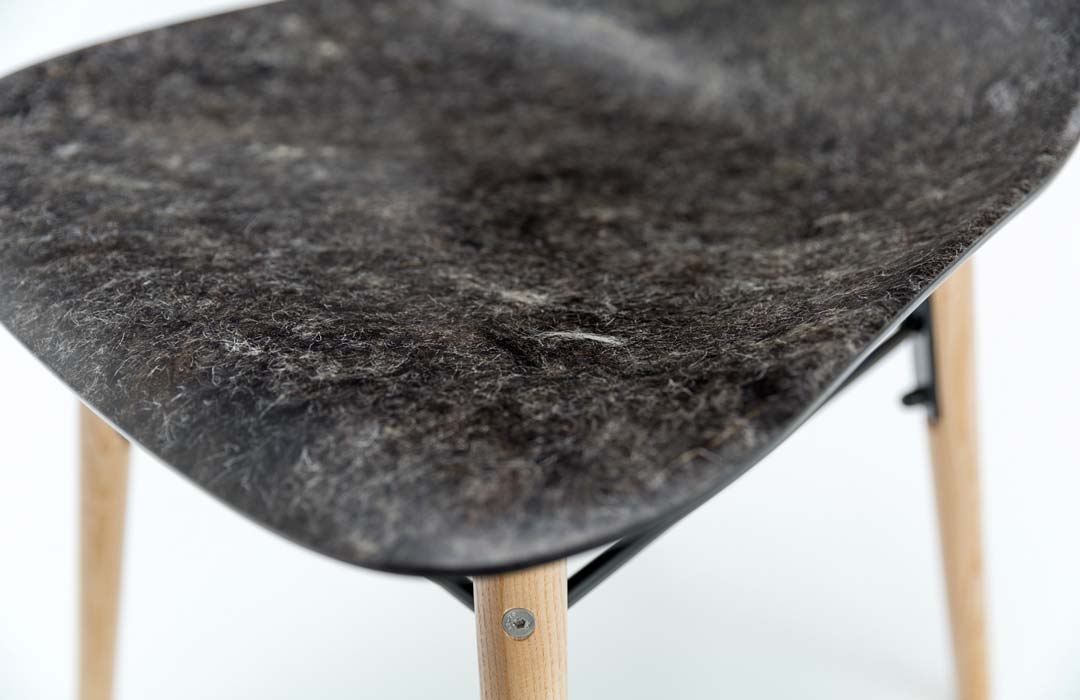 Crafted through a moulding process, Solidwool is comprised of the course fibres sheared from upland sheep breeds, including Herdwick and Scottish Blackface, with a semi-natural resin that serves as a binder, creating a tough, multi-purpose material that's both practical and environmentally-friendly. "Using wool as a starting point, it was only right for us to try and make the most low-impact material possible out of it," says Floyd of the brand's eco-credentials, noting that its resin is made of reclaimed oils from the paper processing industry. "We are driven to make the lowest impact possible, and this extends from product design to the appropriate use of our materials, as well as how and who we source from."
Like Danish interior brand Kvadrat's offshoot Really, which uses wool textile offcuts to craft solid boards for furniture and insulation, Solidwool's embrace of the natural fibre imbues its products with unparalleled qualities not matched by synthetics. "When people see the material for themselves they often comment on how beautiful it is," says Floyd. Comparable to marble given its speckled finish, Solidwool has a sense of tactility and warmth, even though its finish is smooth and solid, a description furthered by the curvaceous nature of the finished product designs: single-cast chairs – which, incidentally, is made of the wool from one sheep – round-edged placemats and coasters, and circular, tri-legged side tables.
SOLIDWOOL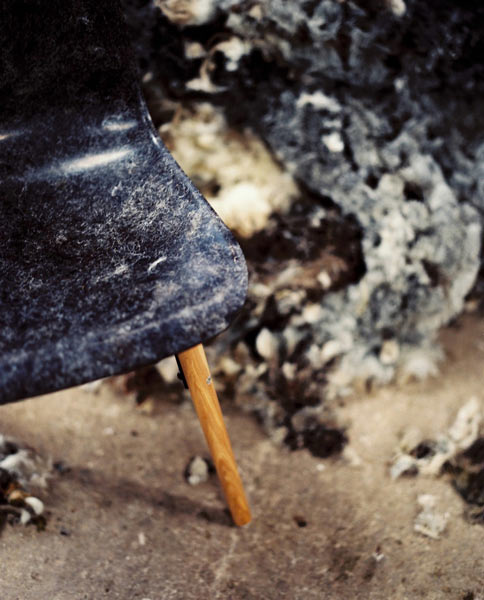 Solidwool Herdwick wool. Photography: Jim Marsden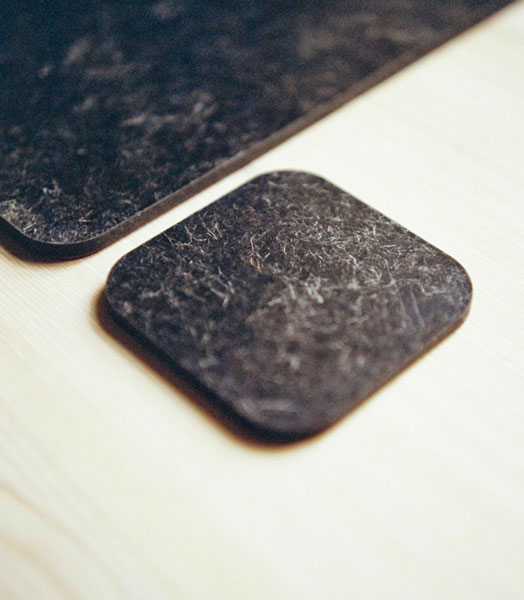 Solidwool placemats and coasters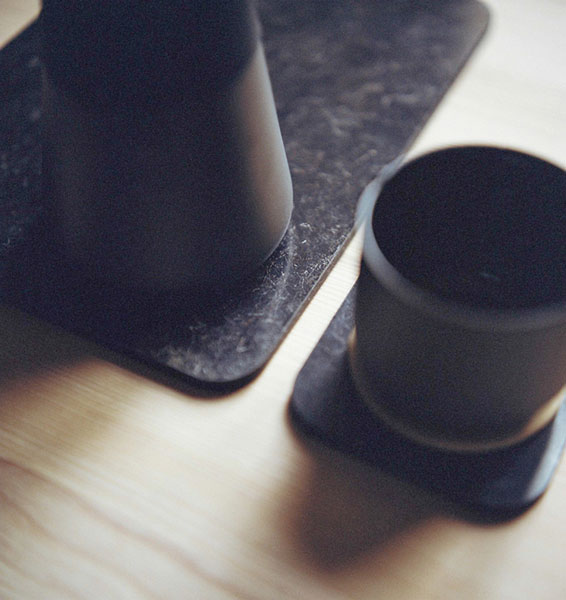 Solidwool placemats and coasters
Solidwool Hembury Side Table. Photography: Jim Marsden
Solidwool Herdwick wool. Photography: Jim Marsden
The design approach, according to Floyd, is "classic items built to last", which certainly mirrors the history of wool, one of the earliest fibres to be used by mankind for clothing and which today, with developments in its manufacturing and application, continues to be used, such as in the non-traditional areas of sportswear. "Having worked with traditional composites before, many of which are not pleasant to handle, working with wool in this way is a much more enjoyable experience," says Floyd. "We are realising the beauty in something forgotten and making it valued once again."