---
'Glenwood' has over 60 grass and forb species present within the hilly healthy grassy woodlands and is home to the Smith family who run a profitable business producing high-quality Merino wool.
The property, own and managed by Norm and Pip Smith, is 2,972 hectares and located in the Central West of NSW. Norm and Pip are fifth generation woolgrowers and passionate advocates of regenerative agriculture, with Norm being named NSW Farmer of the Year in 2011.
"The innovation of our generation is the way in which we manage the land to improve and regenerate the environment."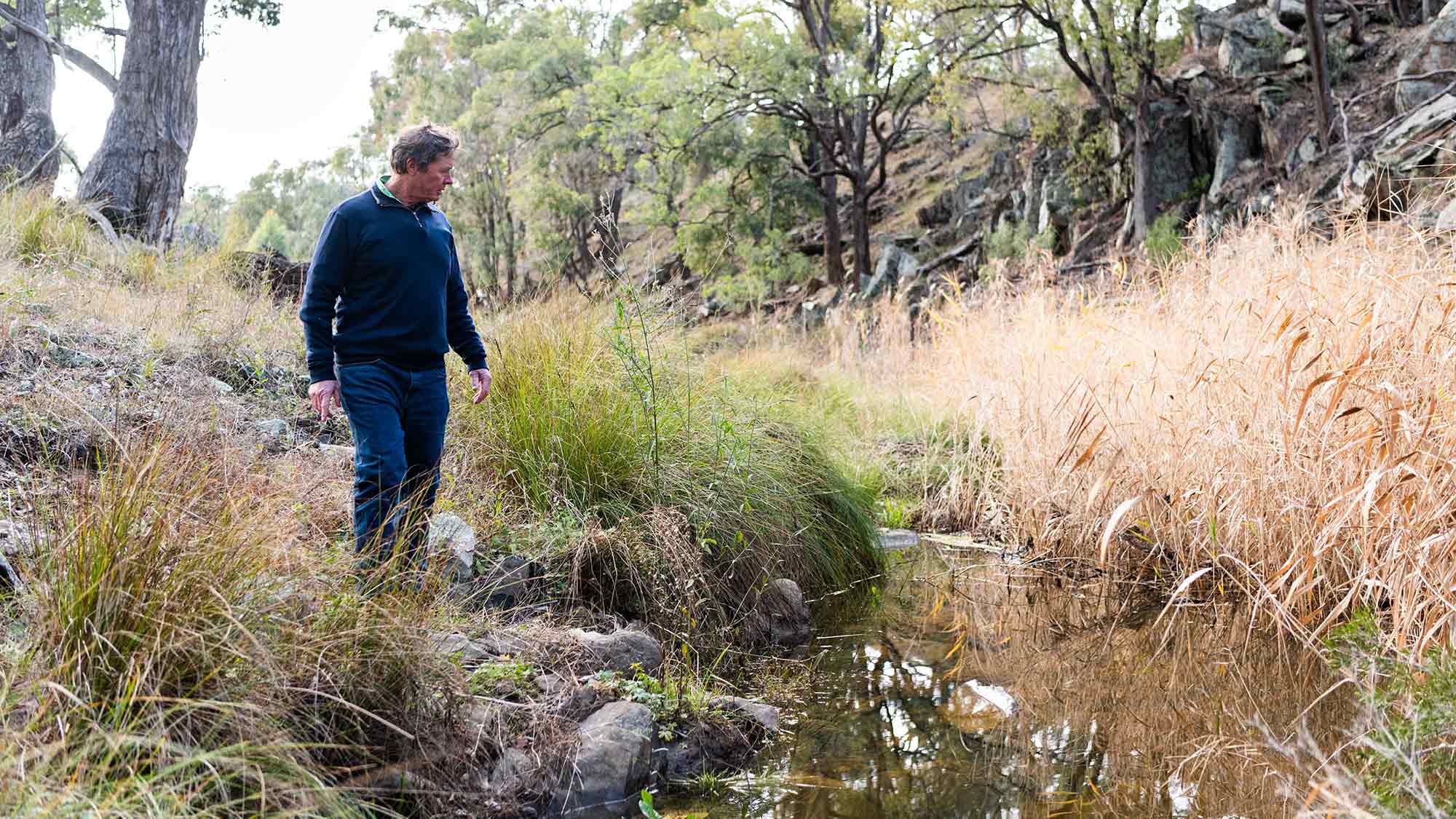 Norm and Pip Smith manage Glenwood according to the principles of Holistic Management which are based on the observations of Allan Savory who saw that large groups of grazing animals moving within a grassland naturally regenerating the landscape.
"Using Holistic Management to regenerate our landscape is important to us because it has enabled us to bring our children up in this healthy landscape and have the lifestyle we want," says Norm. "It also enables us to provide for our children's future by ensuring the environment they inherit is healthy and productive."
A new ecological assessment process, called Natural Capital Accounting (NCA), was undertaken at 'Glenwood' to measure and track the health of the environment over time.
The results from the ecological assessment process were significant.
High functioning ecosystem services
Glenwood ranked 'high' across all ecosystem services, meaning the environment is highly functional and contributes a large range of natural regulating, provisioning, and cultural services, far beyond basic simply forage for livestock.
Glenwood sequesters 3,445 tCO2e/year of carbon
On average, it was estimated that Glenwood captures and stores around 3,445 tCO2e/year (Net) with total farm activities emitting an average of 2,228 tCO2e/year whilst the conservative estimates show that farm activities also captured 5,673 tCO2e/year.
98% 'Very Good' ecosystem capacity
98% of Glenwood can be classified as being in Very Good - the highest possible score - condition for livestock grazing.
Through the Natural Capital Accounting project, the health of the environment at Glenwood was measured, providing science-based information at a whole-of-farm level.
"The world is changing and consumers want to know the provenance of their product. This is why Natural Capital Accounting is important as although we can see the improvements on our farm day to day, year to year, our customers also want to understand these improvements and that's what Natural Capital Accounting can do."