---
Nestled in the high midlands of Tasmania, a flock of sheep and their shepherd seek shelter in the sprawling natural environment that surrounds them. Small in flock size compared to neighbouring wool-growing properties, what White Gum Wool lacks in number of sheep is well and truly made up for by the bountiful amount of superfine wool produced, year after year.
Traditional shepherding is often unheard of in modern day wool producing, yet for Nan Bray it allows her to combine this newfound passion with science and ultimately provides the best care for her sheep and her beautiful natural surroundings. A former marine scientist, Bray moved to Tasmania in the early-2000s with little knowledge of sheep farming. But seeking both a tree change and career change, she purchased a property at Oatlands, Tasmania, and after trying different ways of farming, she settled on a small flock of Saxon superfine Merino and has never looked back. Grazing mostly on native pastures where they can find the plants they need to stay healthy, the sheep on White Gum Wool live a natural, carefree existence and are at one with their surrounding environment.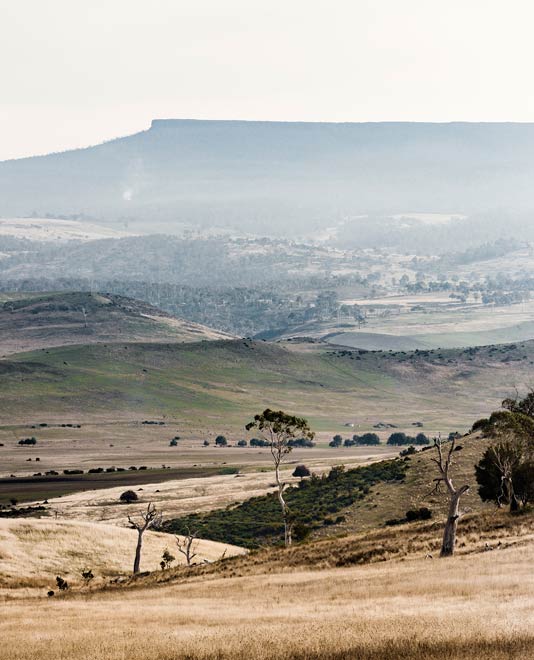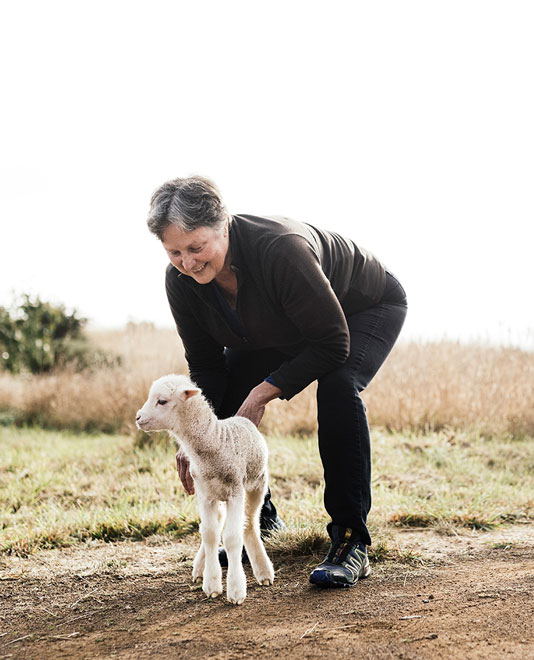 "My wool-growing production system relies on three main commitments: excellence in nutrition, a conservation land ethic, and thoughtful animal welfare," explains Bray. "These commitments are expressed through cherishing the biodiversity of the landscape, a conservative stocking rate and shepherding to link the two. As a woolgrower, you are making a choice that honours the landscape and the animals as well as the people who make it possible."
Ensuring that biodiversity and production are balanced, Bray's approach to farming was greatly influenced by the teaching of well-known conservationist Aldo Leopold, who said: "When land does well for its owner, and the owner does well by his land; when both end up better by reason of their partnership, we have conservation. When one or the other grows poorer, we do not." Bray's choice to eliminate herbicides, fertilisers, pesticides or fungicides ensure the property and its animals thrive in a completely natural state.
For Bray, thoughtful animal welfare means more than just meeting the basic needs of the animals for food, shelter and healthcare. It also means taking the time and care to understand and maintain the social structure of the flock, which she says is well established and each successive generation has had the benefit of being taught nutritional wisdom by their mothers.
"Shepherding is the main grazing strategy I use to link nutritional choice for the animals with maintenance of biodiversity in the system. I rely on a conservative overall stocking rate to ensure there is enough forage to manage through the extreme year-to-year variability of rainfall in this part of the world. My underlying strategy is to maintain a low level of grazing pressure, even in good seasons. Keeping the ecosystem in good working order requires diversity; diversity requires abundance (or else the livestock will eat all the diversity); abundance requires a strict, but highly variable, limit to grazing pressure."
The farm is also filled with native wildlife who seek sanctuary in the native flora spread across the 1000 acres. Native birds, bees, wallabies, bandicoots, quolls and echidnas are just some of the animals who coinhabit White Gum Wool, largely due to Bray's dedication to maintaining a natural and healthy ecosystem. "Watching a clutch of black swans raised on my wetlands, and seeing them finally take flight, lifts my heart at the same time it makes me cry to see them go. Wedge-tailed eagles, in families of as many as five, follow me around the property, playing high in the thermals, then coming low enough to touch their wingtips to the treetops. Shepherding takes me out into the landscape three or four days a week, and as I work on foot, there is ample opportunity to observe and photograph the wildlife of the farm. Aside from being useful indicators of the biodiversity status of the farm, the wild animals make my job of shepherding a joyful one."
"As a woolgrower, you are making a choice that honours the landscape, animals as well as the people who make it possible."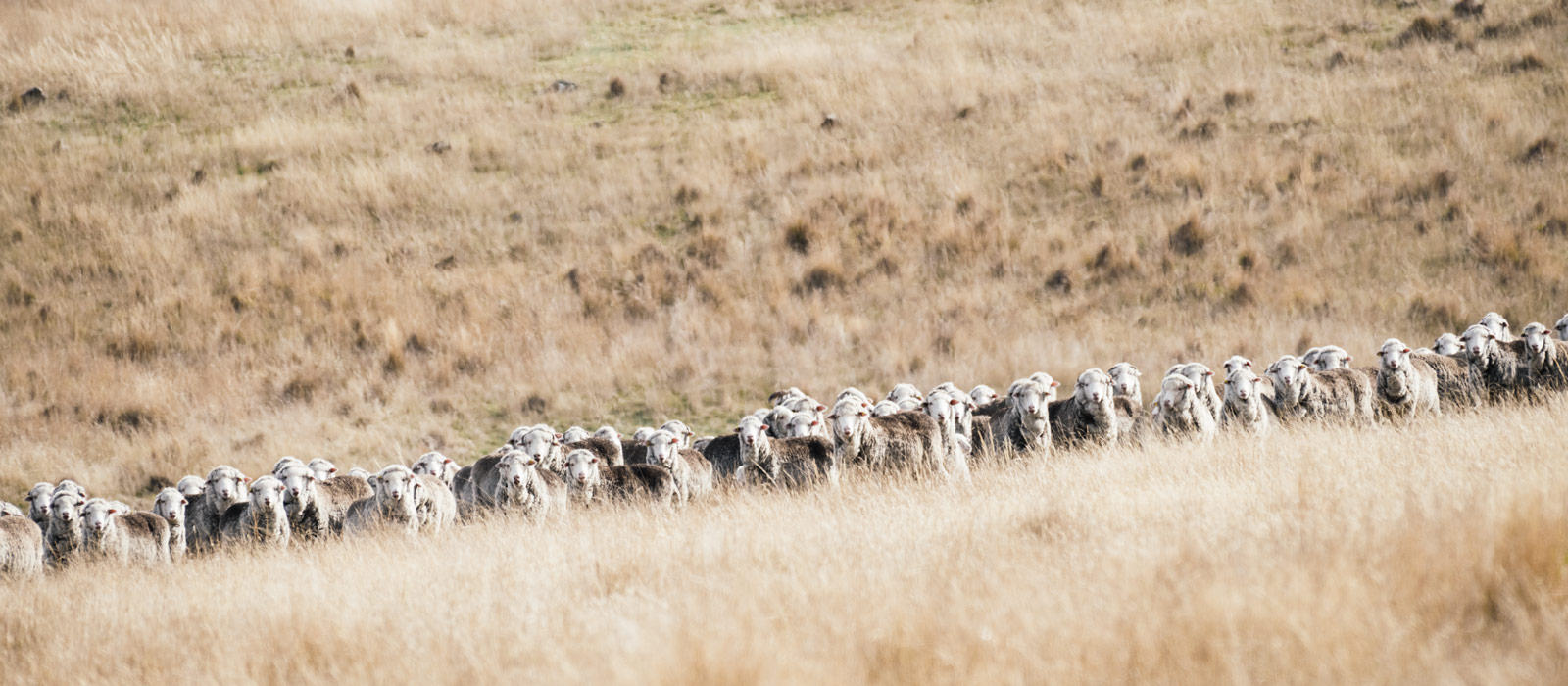 Adding value to her holistic approach, Bray's superfine Merino wool - up to 3000 kilograms each year - is spun into lusciously soft yet strong yarn - available from worldwide stockists and online – and is loved by knitters across the world. With White Gum Wool averaging 16 to 18 microns, the resultant yarn's fineness is unique, more often seen in luxurious fabrics woven for premium, high-end suits. "I maintain ownership of the fibre all through the spinning process, so you are assured that the yarn you buy is made from the sheep I own." The colour palette of the finished yarn is inspired by Tasmania's landscape, allowing for a true farm to fashion product to be created.