---
Three Chinese luxury tailors united to celebrate the finest Merino wool cloth as part of the Woolmark Gold Spring/Summer 2018 collection launch.
The Woolmark Company collaborated with three luxury Chinese menswear labels to unveil the latest Woolmark Gold collection, under the theme The Gentleman's Guild. The Spring/Summer 2018 menswear collection brought together tailoring labels Beautyberry, TRANDS and UPPER, each piece in the collection was made with premium Woolmark Gold fabrics and will be commercially available from late-2017.
Launched at Beijing's Oriental Poly Time Museum, the event featured a Woolmark Gold exhibition which included an introduction to all the 17 weavers and spinners; Merino wool elements from farm to fashion; a menswear tailoring display, as well as a wool farm virtual reality experience. Suits made with Woolmark Gold fabrics were also on display to highlight the versatility and beauty of Merino wool.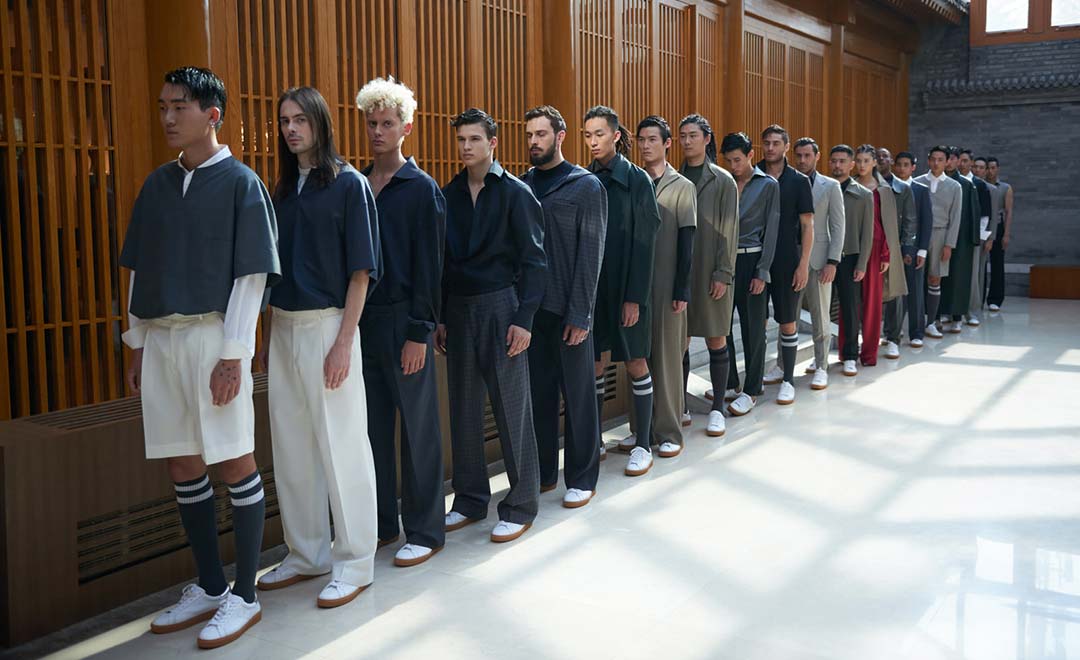 Woolmark Gold represents the finest Australian Merino wool cloths and yarn made by a small, select group of traditional British and European spinners and weavers. Offering superior quality fabrics for high-end menswear, the Woolmark Gold brand is a trusted favourite among the world's most discerning designers and consumers.
The collections are a nod towards China's growing luxury menswear market, where style-conscious customers demand premium quality materials, exquisite craftsmanship and modern silhouettes that reflect the latest global trends.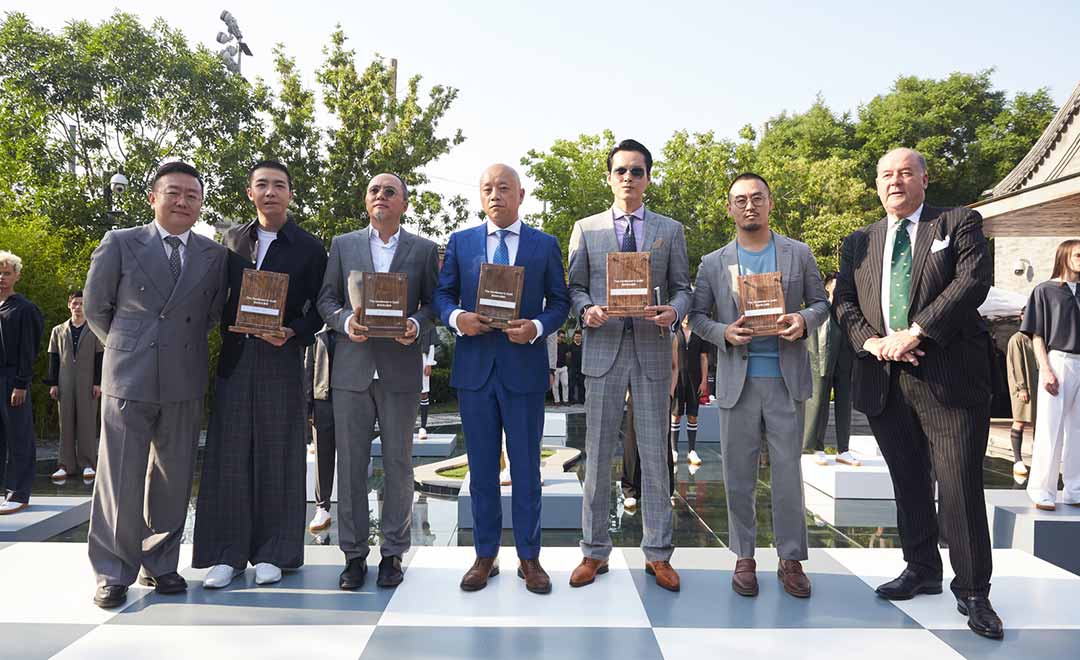 Acknowledging the spirit of the modern gentleman, Woolmark Gold honoured a group of outstanding gentlemen from diverse industries who not only embody the values of "elegance, responsibility and uncompromising quality", but have also made notable contributions in cultural outreach, social responsibility and entrepreneurship. At the collection launch, Fu Zhenggang modeling school principal Jerry Fu, founder of Elephant Magazine Huang Zhangjin, renowned artist Qu Guangci and actor and singer Yu Haoming were presented with the "Woolmark Gold Gentlemen's Guild" award.
"This year we continue to present the Woolmark Gold collection in China, once again showcasing the finest weavers and spinners, as well as the most premium menswear brands," said The Woolmark Company Marketing Vice President, Greater China, Jeff Ma.
"This is also the second time we are presenting 'The Gentlemen's Guild' awards, recognising gentlemen who have made outstanding contributions in various fields. The suit is the modern gentleman's coat of armour, and there is no armour more befitting the sophisticated, elegant and intrepid spirit of the modern gentleman than a tailor-made suit crafted with luxurious 19.5 micron Australian Merino wool."