---
The Woolmark Company has partnered with Tommy Hilfiger for its latest THFLEX campaign, as part of the high-end brand's Tailored Collection for Spring/Summer 2017.

Tennis ace Rafael Nadal returns as the face of the collection, who for three seasons has fronted the THFLEX campaign. The current campaign takes suiting to innovative new heights, unveiling three lightweight, high-performance, Woolmark-certified suits that are perfectly tailored to move and invites consumers to ace the everyday.
"Woolmark sets the gold standard for luxury wool and their innovative fabrics blend comfort and flexibility with the modern, sophisticated feel of Tommy Hilfiger Tailored," said Tommy Hilfiger.
"We are honoured that Nadal continues to partner with our brand. He is an amazing athlete and the THFLEX suits perfectly reflect his modern and effortless approach to style."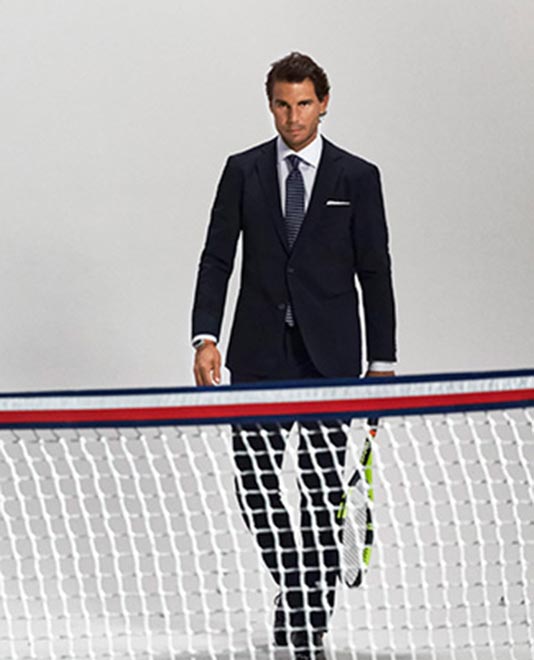 The THFLEX collection is both wrinkle-free and lightweight, naturally elastic and highly breathable, making it perfect for those on the go and celebrates Tommy Hilfiger's long history of weaving athletic influences into their designs.
The three innovative Woolmark-certified suits which are designed to provide a sophisticated look with a relaxed ease and comfort are:
The Performance Suit
Crafted from 97% stretch wool for ultimate liberation of fit. Unconstructed and unlined, with mesh detailing and pants with a jogger-inspired elasticated waistband.
The Ultra-Light Suit
Ultra-light 65% wool-cotton blend, this fully-lined suit jacket weighs less than a shirt. Micro-geo jacquard lining, with grosgrain signature stripe tape details.
The Travel Suit
100% wool with natural stretch finishing in 3D knit-style texture. Fully lined and wrinkle free, with lightweight construction.
The Woolmark and Woolmark Blend brands are used to certify products in relation to fibre content, fitness for purpose, and performance in wear and care in order to ensure consumers' expectations are met. The brands provide consumers with guaranteed fibre content and an assurance of quality.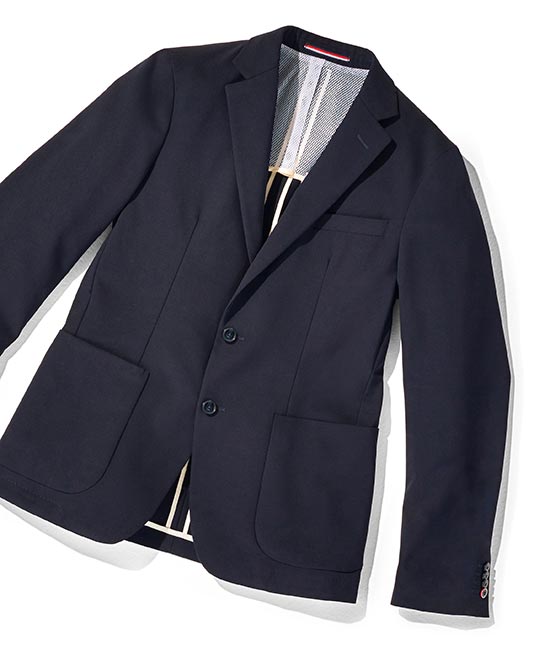 "We're extremely pleased to partner with such an authentic brand like Tommy Hilfiger, and one which prides itself on quality and attention to detail," said The Woolmark Company Managing Director Stuart McCullough. "The three suits as part of the THFLEX collection perfectly represent the innate versatility of wool, and marry together the traditional craft of fine tailoring with attributes more commonly found in performance garments such as the flexibility to move."
Tommy Hilfiger Tailored and the THFLEX Rafael Nadal Edition collection are available at Tommy Hilfiger stores globally, through select wholesale partners and on www.tommy.com.