---
The Australian spring racing carnival has become the perfect opportunity for men to become a little more adventurous with their suiting. But if you're struggling to find the confidence to really raise the bar when it comes to your race day wardrobe, here are some simple guidelines that will help you pull together a winning look beginning with the most important detail – the suit.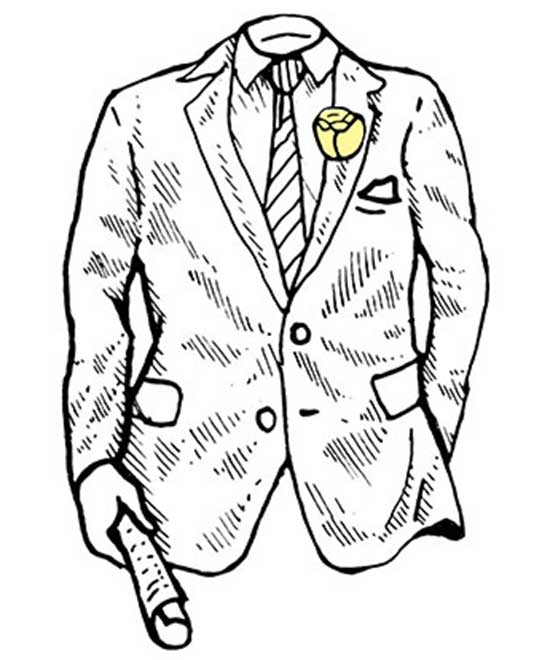 Suit up
When dressing for the Sport of Kings, what works in the office doesn't work at the track. As much as it's about the aesthetic, it's also about the mindset – spring racing is meant to be fun so leave the serious stuff at work.
Each event has it's own sartorial code that punters are encouraged to follow. For races such as the Oaks and the Caulfield Cup, an eye-catching three-piece suit in a Prince of Wales check or pale grey will give you a stylish edge over the competition.
The pageantry of the Melbourne Cup, however, is the perfect time for bolder looks, such as double-breasted suiting. For the particularly adventurous, juxtapose your jacket with pants in a different colour. This does require some honest editing, however, paying close attention to things such as fabric style and weight and, in particular, cut.
The only event to take a more serious note is Derby Day, which has a strict black and white dress code. Maintain the day's simple elegance with a single-breasted suit in black, but let your accessories add some character (still in black and white of course).
Respect tradition
Part of spring racing's appeal is taking part in its sartorial traditions such as the official flower attributed to each day.
For Derby Day, it is the white rose; pink for Oaks, or Lady's Day; yellow for Melbourne Cup; and red for Emirates Stakes.
Do accessorise
The wearing of a pocket square is an unspoken rule of spring racing style. It adds contrast and texture to your suiting. It can also come in handy when battling a temperamental Australian climate. Additionally, tie-pins and cufflinks provide a touch of subtle finesse.
Choosing a tie with a contrasting pattern to your shirt can create an eye-catching juxtaposition, however, to prevent too loud a statement, keep it in the same shade of hue as the shirt.
Shoes are the anchor to a successful outfit. Invest in a well-made, quality pair of brogues and keep them in good condition with regular polishing.
Don't bow to trends
Just because it appeared on a runway doesn't mean it will translate to the track. Always wear socks, regardless of how many magazines you see it in.
The same can be said for shorts. Whether you're in the Bird Cage or general admission, shorts are never acceptable.
Don't forget to groom
Grooming is key to creating a polished look. While light stubble can add some ruggedness, the Members Area is not a nightclub and the ultimate goal should always be to look sharp, not dishevelled.