---
The Woolmark Company and Private White V.C. have collaborated to create a classic, elegant and casual Australian Merino wool collection.
This immaculate collection of quintessentially British menswear pieces was formed for a sophisticated gentleman who consistently seeks out refined innovation.
Created exclusively for Mr Porter - and also available on Private White VC's web store - this collection consists of nine pieces which have been designed to celebrate Australian Merino wool, a 100% natural, renewable and biodegradable fibre.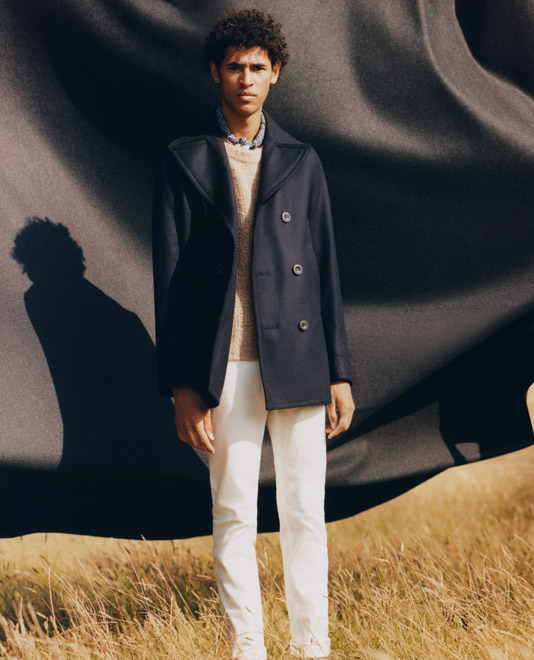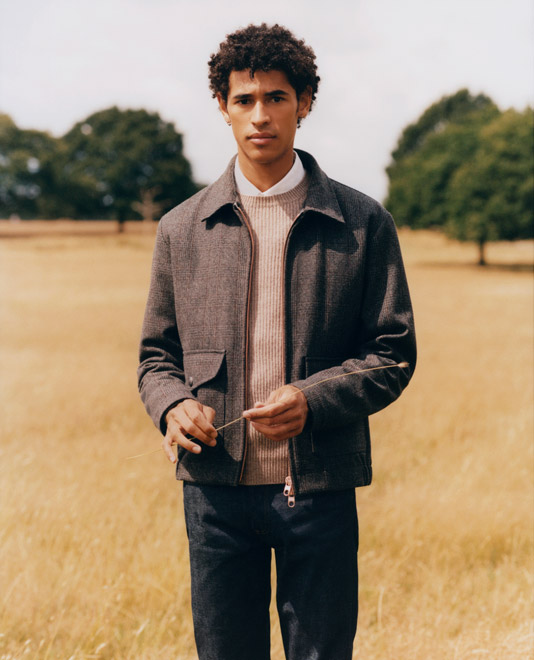 Innovation at its core, a Frobisher Parka and the Flight Jacket have been padded for warmth with 100% Australian Merino wool wadding, providing a natural alternative to traditional filling and providing warmth without the weight.
The Traveller Blazer - designed for the man on the go - finds success in wool's natural resistance to wrinkles. Each piece is complemented by details such as horn buttons, corduroy pockets, cord trim and military-grade copper hardware.


"I like to call it 'techno-retro'; we use the same tools and techniques, but apply them to modern design."

"Our expertise is not in synthetics, it's not in nylon, it's not in polyester,"" says Private White VC Owner and CEO James Eden. "No, Private White V.C. deals in natural fibres. I like to say we're sheep to shop. And the wools we are making in this capsule collection are from the same looms, weavers, and mills that we would have been using as far back as the 1960s and 1970s."
The collection includes a sleek raglan overcoat, an elegant double-breasted great coat and a classic peacoat, among other equally timeless, endlessly wearable pieces such as an everyday bomber and boiled wool overshirt.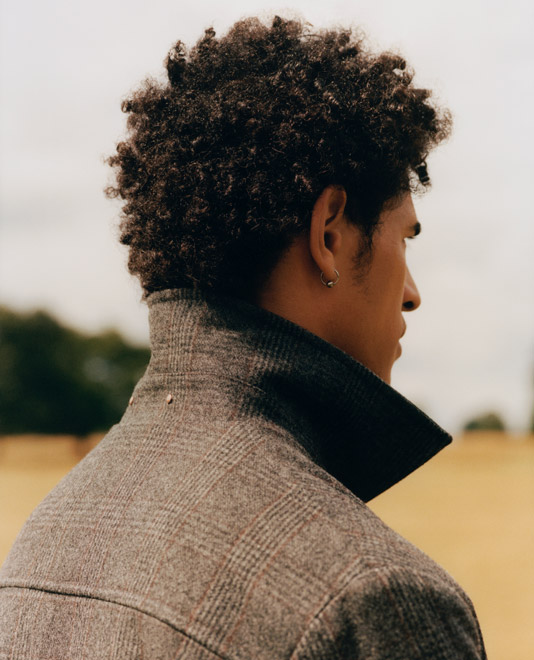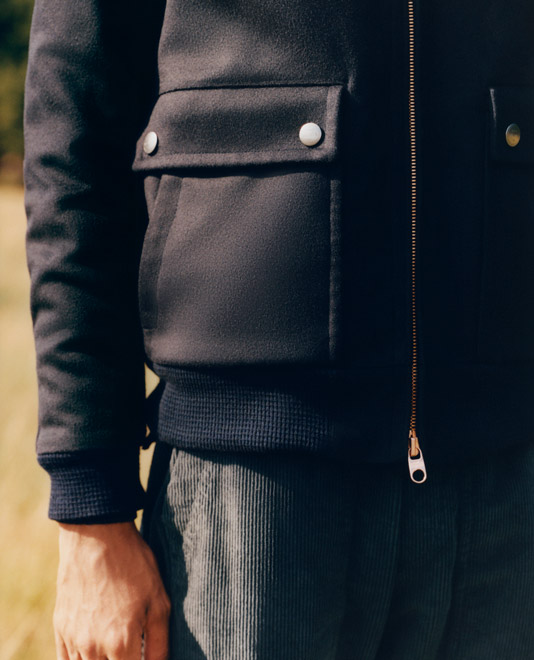 Each piece was created to be modern and wearable while employing classic construction and design techniques. The range employs innovative and sustainable uses for wool, thanks to the fibre's infinite potential and inherent benefits. "I like to call it 'techno-retro'," says Mr Eden, "we use the same tools and techniques, but apply them to modern design."
The Private White VC x Woolmark collection is now available exclusively on Mr Porter.