---
Albeit a cliché, the saying 'love at first sight' is apt for the new House of Holland capsule collection as it unashamedly embraces the season of love with bold declarations crafted from Merino wool.
House of Holland's latest capsule collection, created in collaboration with The Woolmark Company, launched across the globe on February 14th. An ode to Merino wool, the nine-piece capsule collection celebrates the benefits of the natural fibre and exploits the superior softness, drape and dyeability of Merino wool.
Built mostly of streetwear-inspired separates, the collection gives a textual re-interpretation to denim, jersey and tailoring pieces in a bold standout palette of red, white and black. Playful, fun and emotive, the collection embraces the tactile and eco-friendly fibre Merino wool.
Designer Henry Holland has reimagined some casual styles not often associated with the luxury cloth. Wool-rich denim fabric is hand-embellished with cracked and textural sequin patches, while 100% Merino wool jersey is used in hooded sweatshirts, fitted dresses and asymmetric skirts. The brand's signature suiting gets an upgrade with a pure wool, sharply tailored double-breasted tuxedo in a striking blood red and traditional black satin lapel.
Gallery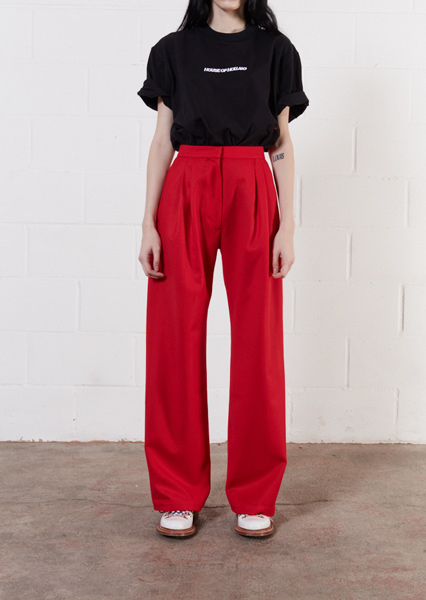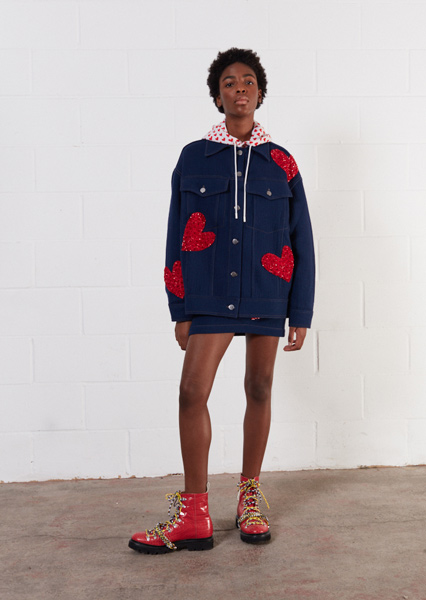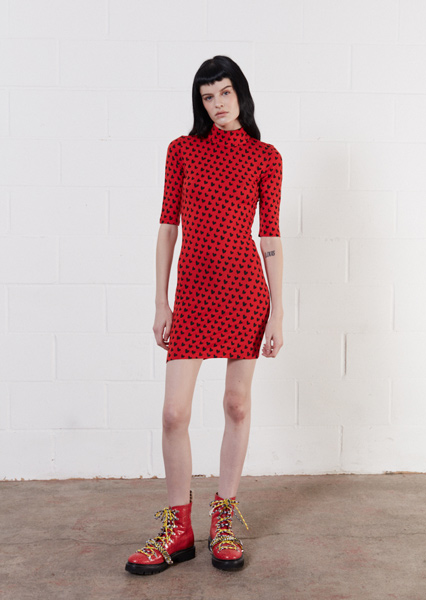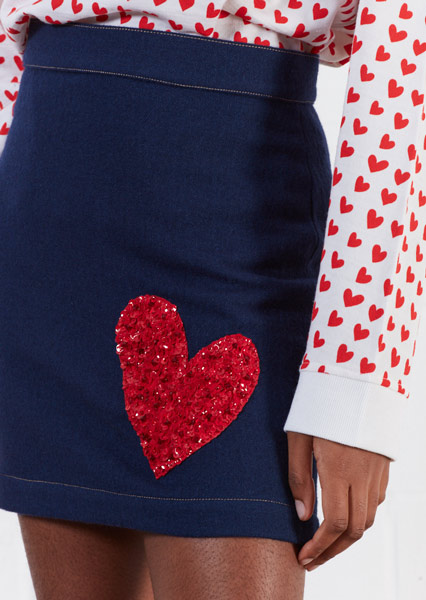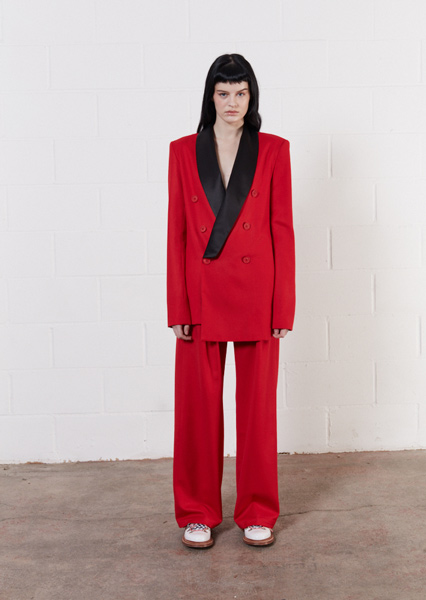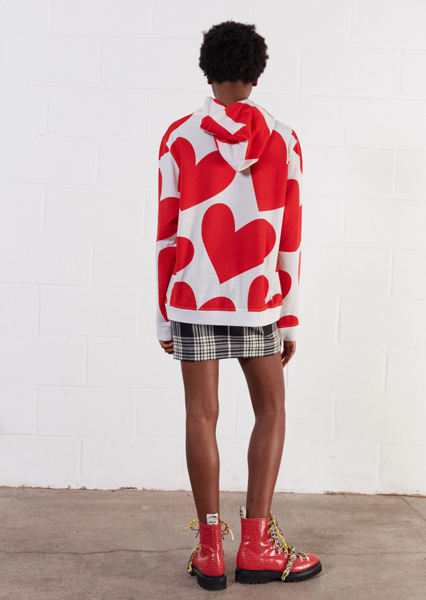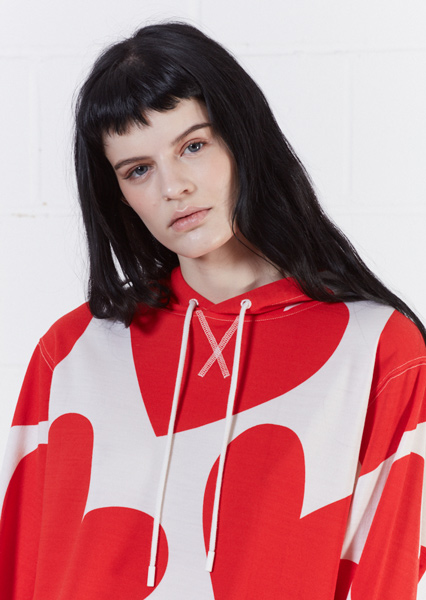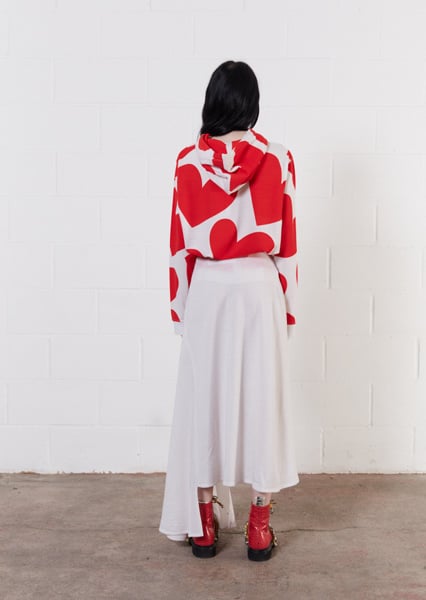 Featuring 100% Merino wool and wool-rich denim, jersey and tailoring, House of Holland celebrates the versatility of Merino wool.
The collection marks one of the first moves from the brand to incorporate a more sustainable practice throughout their business. Creating a collection that is designed to last a lifetime, the brand has chosen Merino wool for not only its functional and aesthetic qualities but also its eco-credentials. 100% natural, biodegradable and renewable, Merino wool is the ideal fibre of choice for the brand to move to a more environmentally responsible practice.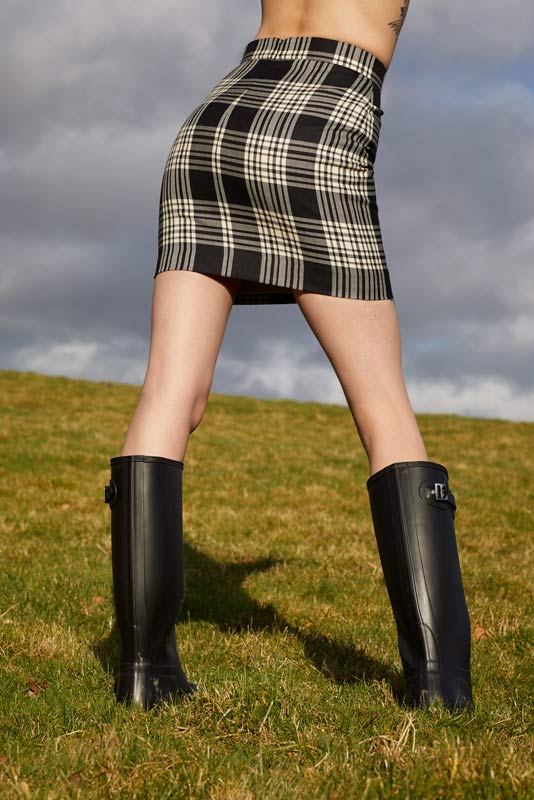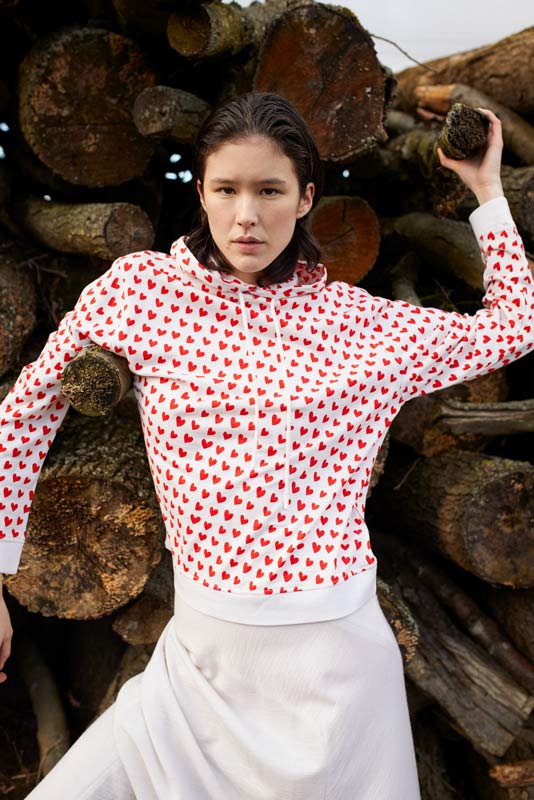 By utilising Merino wool fibre in the new capsule collection, House of Holland has made a conscious choice to move to more sustainable practices.
"My partnership with The Woolmark Company over the last couple of years has really opened my eyes to what an incredible, versatile and modern fabric Merino wool can be," says Holland. "So often it can be considered to be one dimensional but mills around the world are working to create new and modern approaches to this amazingly effortlessly cool fabric."
"This collection is bold, playful and for the young at heart and fits perfectly within the lifestyle of the House of Holland woman around the world."
The collection includes a selection of superfine Merino wool knits produced with Woolmark-licenced manufacturer Jiaxing Diyang Merino Textile Co. that have been awarded the Woolmark certification for quality and a selection of woven and wool denim pieces.
Launched globally, the collection is available instore and online at Browns, House of Holland, farfetch.com, mei.com and instore at I.T. Hong Kong.