Embracing fifty years of collaboration with The Woolmark Company, United Colors of Benetton salutes the timelessness of wool.
United Colors of Benetton reflects on half a century of Merino wool while also casting its gaze towards the future with the launch of its Fall/Winter 2023 collection and 'Never-ending Wool' campaign.
One of the first brands to attach the iconic Woolmark logo to its wool apparel, Benetton's association with wool dates as far back as 1973. Celebrating this enduring connection to wool, Benetton's latest collection and campaign reiterate the timelessness of the wool fibre and highlight the durability of Benetton's Merino wool products that are passed from generation to generation.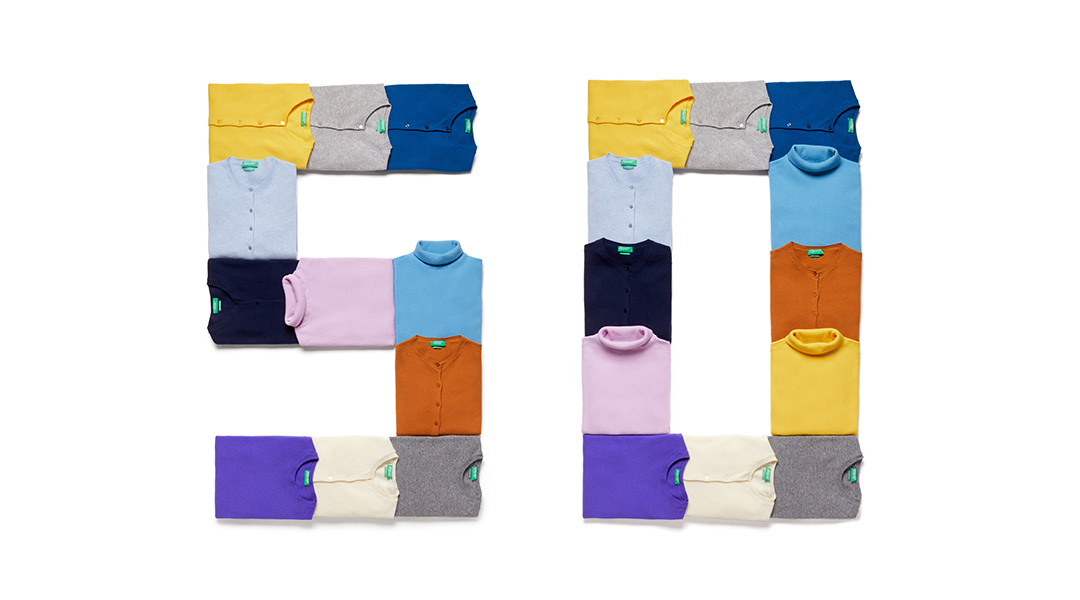 "We were among the first brands in the world to affix the Woolmark logo to our wool apparel," says Massimo Renon, CEO of Benetton Group. "Fifty years later, we are proud to celebrate a partnership that is synonymous with respect for the environment and total quality for our customers".
Benetton's 'Never-ending Wool' campaign showcases the potentially infinite lifespan of Merino wool garments, highlighting the strengths of Merino wool as a widely loved and enduring 100% natural and renewable fibre that is long-lasting, comfortable, and easy to care for.

Perfect for cool weather, the Benetton Fall/Winter 2023 collection features meticulously crafted knits made from Extra Fine Merino wool, paying tribute to a remarkable heritage that spans generations. With turtlenecks and cardigans in a vibrant spectrum from earthy terracotta to delicate lilac, Benetton presents an abundance of reasons to treasure their snug, adaptable knits that are ideal for chilly climates.
The Benetton Fall/Winter 2023 collection will be available across United Colors of Benetton stores worldwide from October 2023. Purchasers of Merino wool attire from select Benetton stores will also be gifted a complimentary package of Woolmark Apparel Care-certified organic detergent designed for washing woollen garments.
Shop the womens collection online here
Shop the mens collection online here