---
Easy, functional, and endlessly beautiful, Ruchika Sachdeva's garments are more complex than they seem, but it was their soul that won Bodice the highest honours at this year's International Woolmark Prize, writes Natasha Khurana.
The understated simplicity of her womenswear label belies the heart and mind that Ruchika Sachdeva puts into it. An alumna of the London College of Fashion, Sachdeva founded Bodice in 2011 on the principles of minimalism and menswear tailoring traditions. Her cool-girl cuts and monochrome colours are immensely wearable, and always comfortable.
For her winning collection at this year's International Woolmark Prize, Sachdeva travelled to 22 states across the vast length and breadth of India. Of course, not all of these excursions yielded results. But to map the course of her collection is to share the sweet satisfaction that comes from dogged planning and execution. Sachdeva began by "looking for Indian inspiration. I asked myself what's the best my country has to offer and I know that it is handloom: Making fabric, and even yarn, from scratch. So I was looking for people who do handloom – with wool."
Colour, not usually a Bodice preoccupation, was her starting point. "Because wool," she explains, "has this lovely quality, which almost enhances colour, it gives it a subtle sheen." Her palette took its cue from celebrated Indian Progressive artist Tyeb Mehta's works, all pale pinks and greens, with burgundy, navy and forest green. "He believed in the power of colour to express emotion, and I'd just never related to colour like this before."
BEHIND THE SCENES AT BODICE STUDIO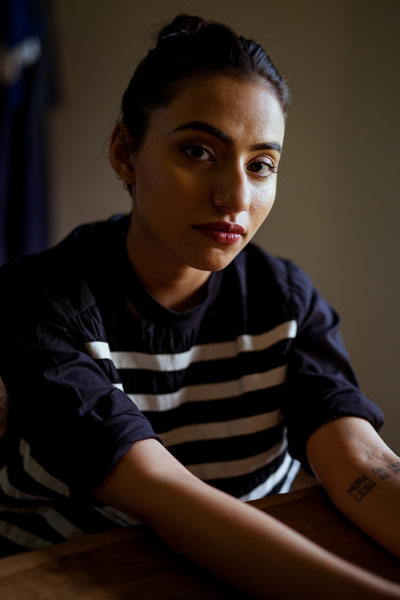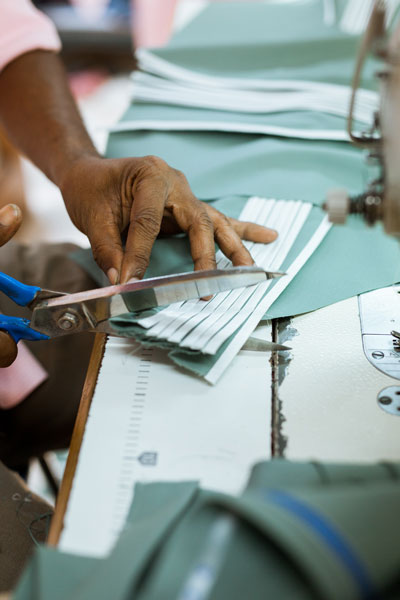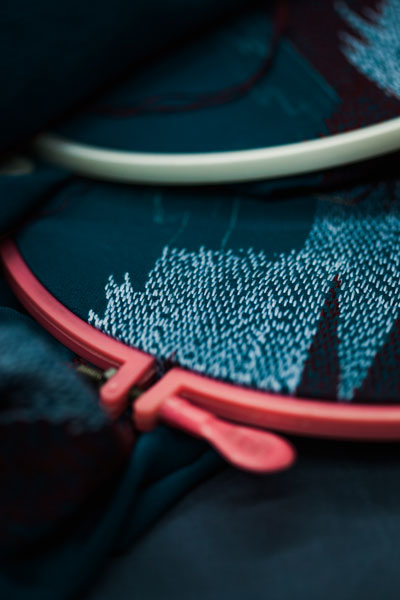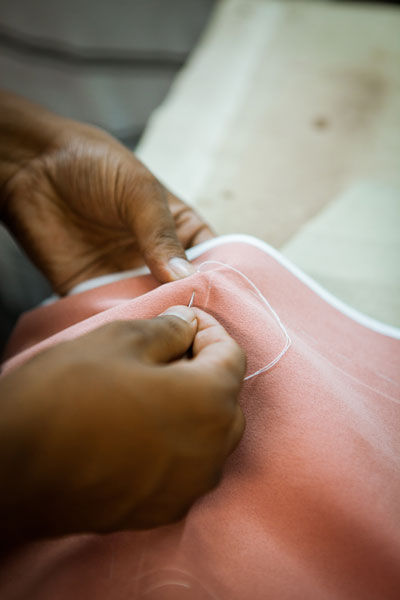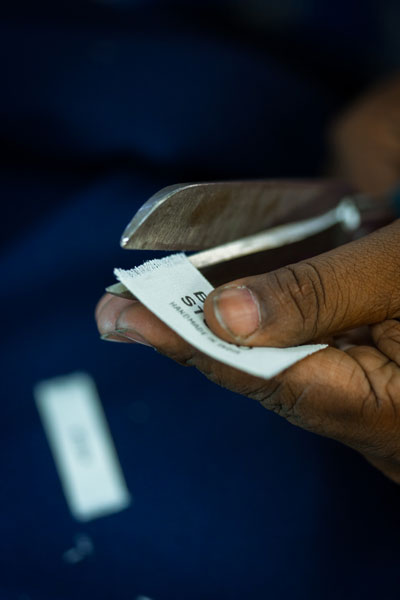 Indeed, all of Bodice's smart practicality comes from an emotional, personal place. Her Woolmark journey started at Bhuttico, a weavers cooperative in the Himalayas, where she developed fabrics using the extra-weft technique. "With Bhuttico it wasn't just about the textiles, as with any given place, it's not just what they're making, but the whole experience that counts. And Bhuttico's history is very romantic to me – where it is situated, the fact that weavers live where they work. I find that sense of comfort really enchanting where you just wake up and start working. The weavers lead a good, happy life, and that energy translates into their work."
Further south, in Maheshwar, she spent time with Hema Shroff, who also runs her own label Amba. "She gave me all the freedom I wanted. She understood where I came from, the quality that I wanted. We experimented, sampled, executed ideas, and there was a lot of back and forth to ensure that the fabrics we made could be stitched and wouldn't fray at the seams."
In Goa, she found Bio Dye, where she worked with natural dyes. "I wanted to go beyond just indigo and see the possibilities natural dyes could offer without fading or bleeding. That's a huge challenge, and they took the challenge and had the knowledge and ability to make it happen," she exults. "I only worked with people who were really passionate about what they did so that was also very important to me."
BEHIND THE SCENES AT BODICE STUDIO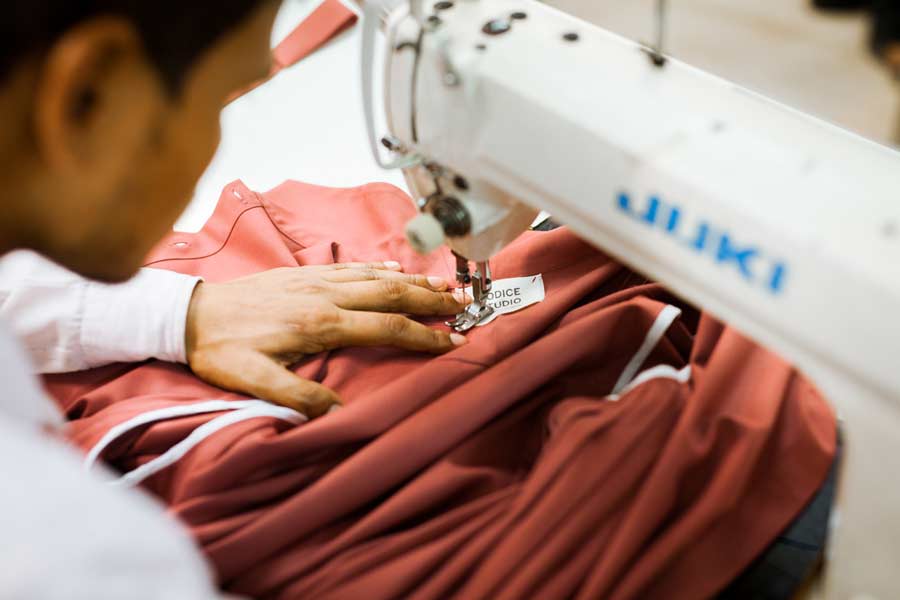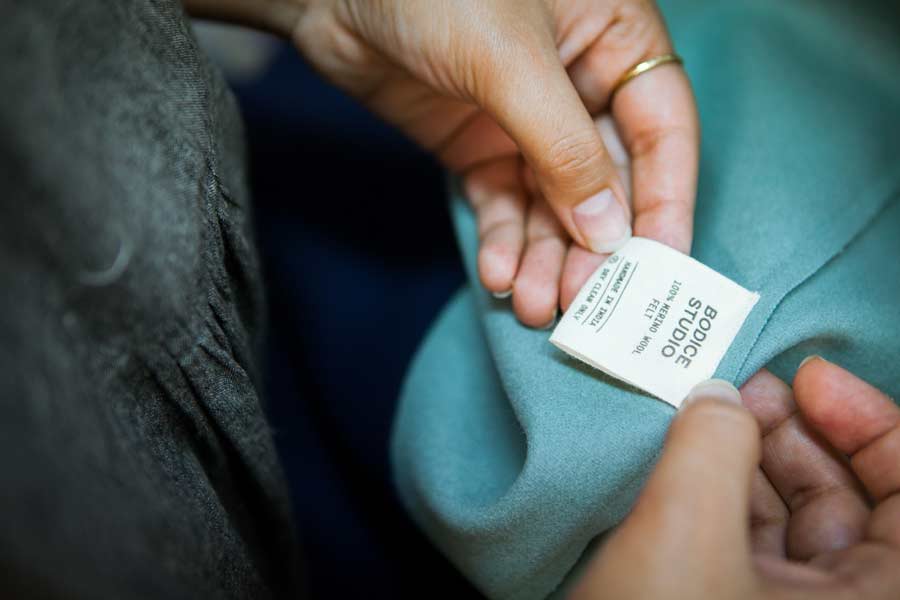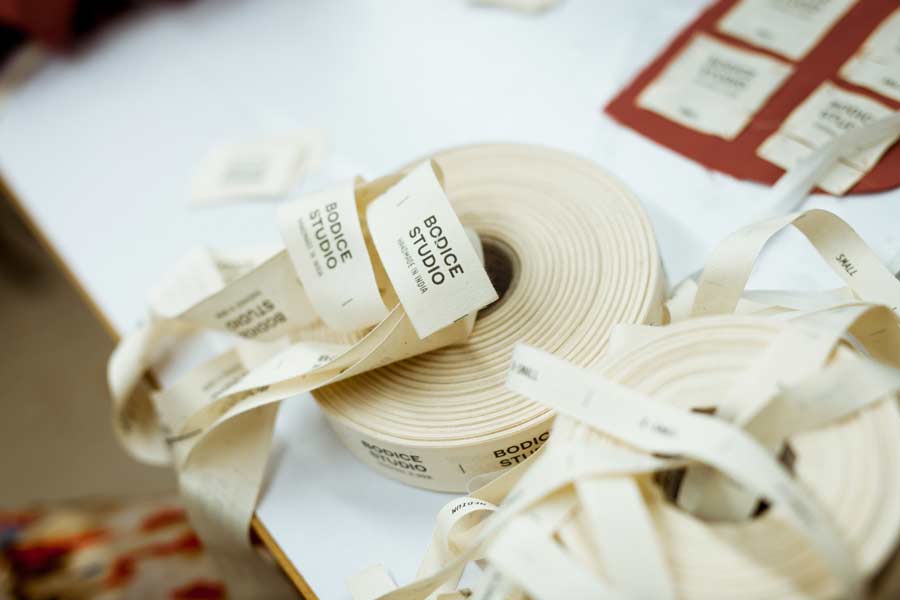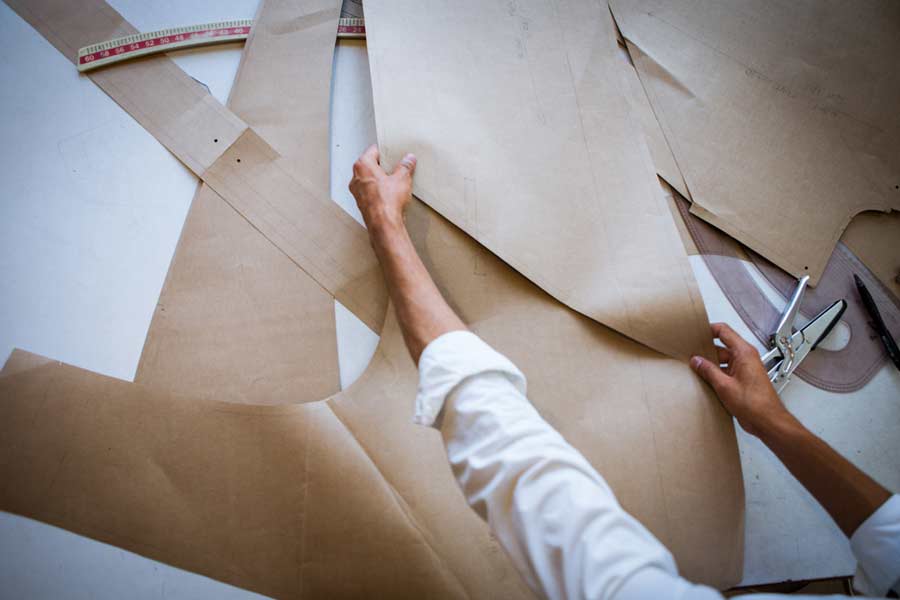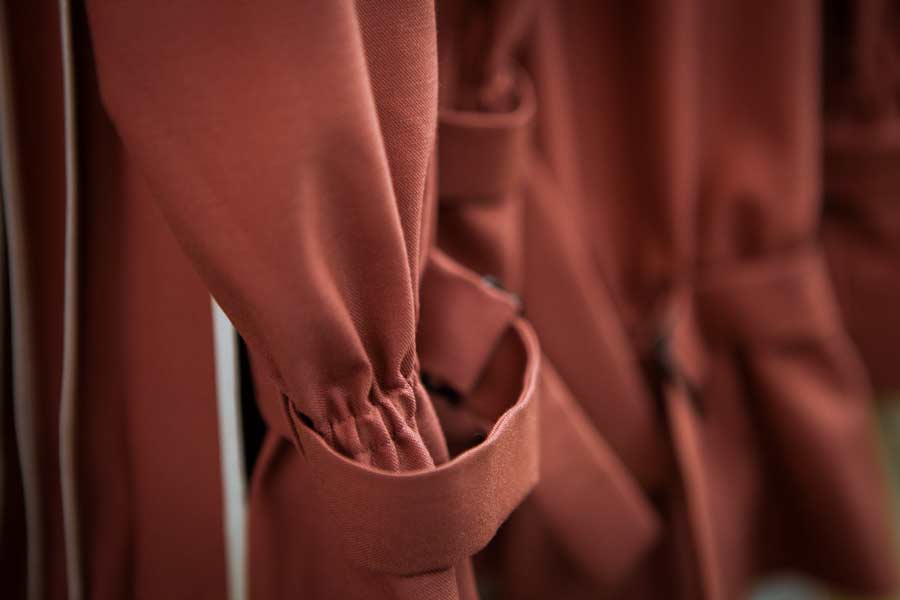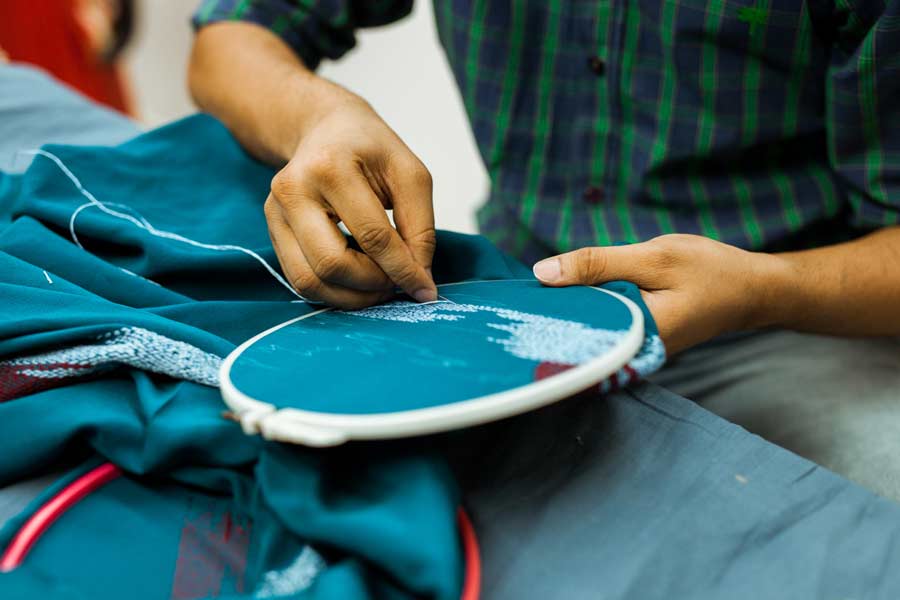 What elevates this sense of feeling is Sachdeva's pragmatism. "From the beginning I only dealt with Woolmark-approved facilities. You don't want for, say, your dye to bleed. So it had to be tried and tested. In the one per cent chance that you do win, you're going to have to produce the collection in a stipulated time frame. Winning is just one step, then what do you do with that opportunity? So I wanted to be sure that I'm sampling with the right people otherwise there's no point, you might well be working with some artisans on a sampling job."
Equally, she was also careful to not leave out India's technological advancements. She enlisted Raymond, one of India's oldest family-run mills, to produce a custom colour story, as well as custom weights. Here, she added another dimension – an anti-microbial coating made with neem, as well as a UV filter coating.
In Maharashtra, Sachdeva tracked down a place that upcycled yarn from second-hand clothing. "With wool, it's possible to shred it back to fibre stage and spin it back into yarn. So we used all this yarn to do our kantha embroidery, the extra-weft weaving in Bhuttico, and some weaving in Maheshwar." The kantha she refers to is a craft that holds personal relevance for Sachdeva. "In my family, the women would recycle their old saris and shawls to make quilts for new-born babies. They'd never throw out their clothes, or give them to just anybody, because they think they've worn it and it has their own energy. My grandmother did that for me and my siblings with her old clothes, as well as my mum's and aunt's. They believe the love of the women who've worn them will protect the new-born."
A beautiful tradition, no doubt, but also a holistic approach to consumption which appeals to Sachdeva. "Earlier, people used to live really wholesome lives, and they hated throwing things because they had an emotional attachment. Nothing came cheap, it wasn't like the buy-and-throw high street."
However, she steers clear of labels like sustainable. "It's too huge a responsibility. If my work comes across as sustainable, that's not something I'm trying to do on purpose, it's just who I am, and what I've become over time. My initial work wasn't about sustainability, but perhaps that's changed with my lifestyle because how you live reflects in your work. I do grow my own food now, I've got a farm, and we've moved the Bodice studio there, so it's very green and quiet. I wanted to live closer to where I work. I tell my mum we should share a car. But I'm not trying to be sustainable, I'm just trying to live my life as an aware individual."
Sachdeva also learnt recently the importance of stepping back. "I started my business very young. I was always taught the harder and longer you work, the better. I wanted to be successful, so for me the formula was to work all the time. And stress all the time. But I burnt out at 27. I wasn't listening to myself, or letting my body tell me what it wanted me to do. But I was forced to listen, because my body was in so much pain, and address my creative anxiety."
The answer: slowing down. "I did this little thing with myself where I allowed myself to go with the flow a bit. That's a very scary thing to do when you have a lot to do. And I'm happier for it. I've accepted you don't always have to do things you don't want to do. Our generation overdoes things and we need to take a pause. It's time to redefine success."